Sports Law Expert Podcast Highlights Leading Sports Lawyer Bart Lambergman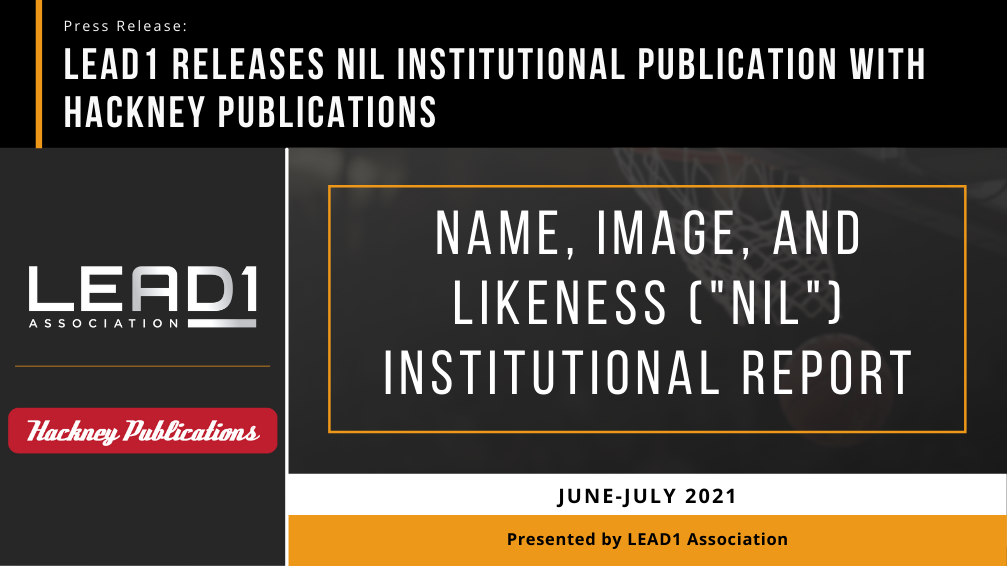 Hackney Publications has announced that it has published its latest segment of the Sports Law Expert Podcast, with future releases set to be distributed on February 28 and March 15.
Today's guest is sports lawyer Bart Lambergman, general counsel and chief operating officer of LEAD1 Association, which represents the athletics directors of the 131-member schools of the Football Bowl Subdivision (FBS). The segment can be heard here: https://anchor.fm/holt-hackney/episodes/A-visit-with-Sports-Lawyer-Bart-Lambergman–of-Lead1-Association-e1tinjs
"Bart has emerged as one of leading sports lawyers in collegiate athletics, supporting the great work that LEAD1 and its CEO, Tom McMillen, are doing in the industry," said Holt Hackney, the founder and publisher of Hackney Publications. "Over the years he has become a powerful resource for the athletics directors at the FBS schools."
Going forward, those interested in being notified when a segment goes live can subscribe by visiting https://follow.it/sportslawexpert?action=followPub
About Bart Lambergman
Bart Lambergman is LEAD1's General Counsel & Chief Operating Officer.
Under LEAD1 CEO & President, Tom McMillen, Lambergman leads association advocacy on policy issues facing NCAA Division I Football Bowl Subdivision (FBS) athletics departments. Lambergman has led association working groups comprised of athletics directors on issues related to name, image, and likeness, diversity, equity, and inclusion, NCAA infractions, FBS football governance and more.
Lambergman is in his fifth year with LEAD1, where he worked throughout law school, initially interning for former LEAD1 fellow Jill Bodensteiner, the former Senior Associate Athletic Director at Notre Dame, and now the Director of Athletics at Saint Joseph's University.
Lambergman attended the University of Maryland, College Park, and the Columbus School of Law at Catholic University in Washington, D.C. where he participated on Law Review and Moot Court. Lambergman is licensed to practice law in the District of Columbia.