UKG, National Women's Soccer League Announce Historic Multi-Year Partnership to Help Close Gender Pay Gap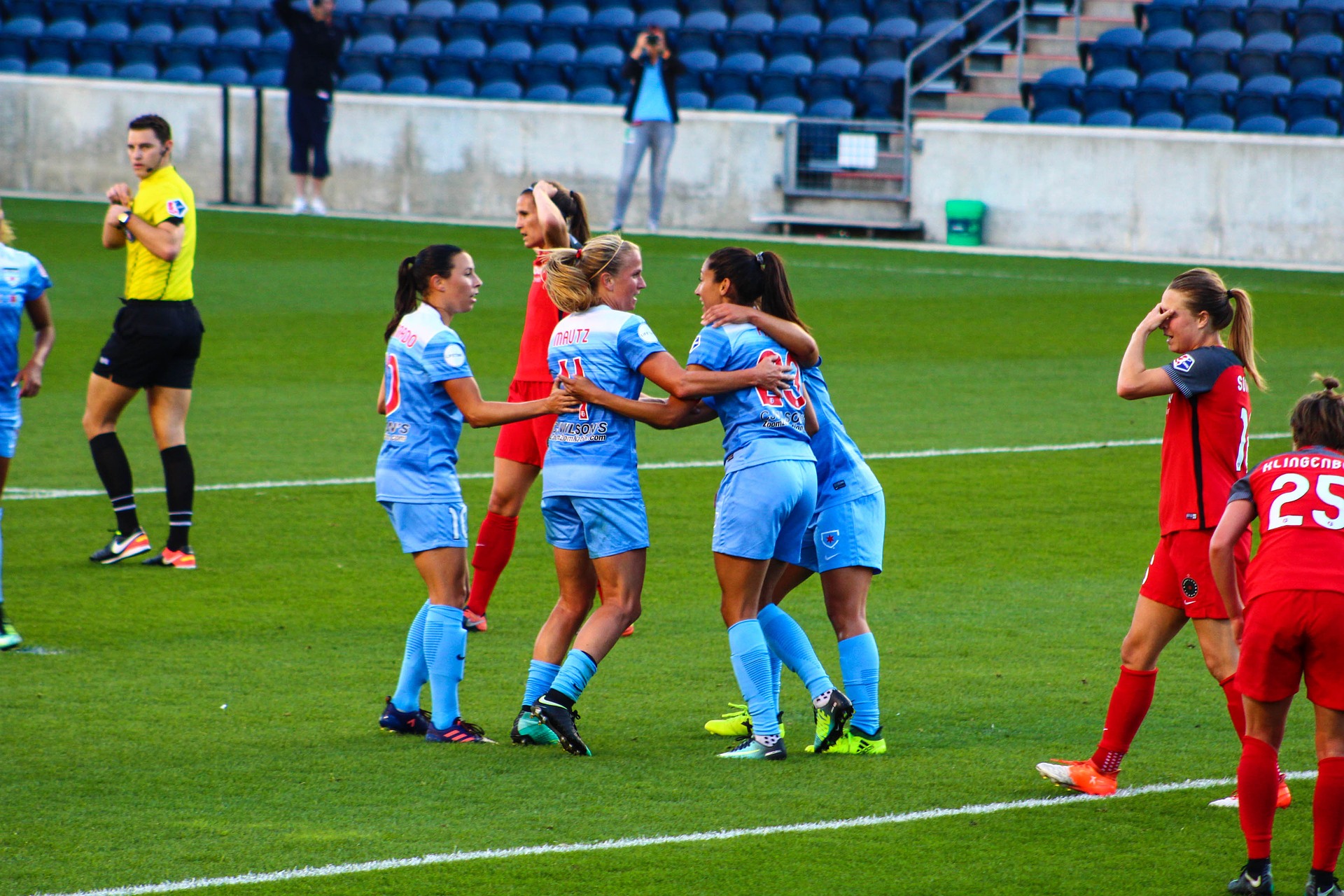 UKG, a provider of HR, payroll, and workforce management solutions, and the National Women's Soccer League (NWSL) have announced a historic, multi-year partnership, making UKG the first-ever title sponsor of the NWSL Challenge Cup, increasing the Cup bonus pool tenfold in 2022, and the total pool will more than double again in 2023. The 2023 UKG NWSL Challenge Cup will be the first-ever women's professional soccer tournament to achieve pay equity with its U.S. peers in the men's game.
"We refuse to accept that one organization cannot make a difference in the fight for pay equity — just look at what these remarkable women have done with their collective voice to raise awareness on a national stage about a problem that has plagued our workforce for decades," said Brian K. Reaves, chief belonging, diversity, and equity officer at UKG. "These worthy athletes are also champions on the field of equality. We are so proud to stand beside the NWSL and work toward bringing pay equity to a sport that, for too long unfortunately, reflected the working reality of many women. This partnership is just one of the many actions UKG is taking to raise awareness and encourage action on pay equity across all workplaces and industries."
The multimillion-dollar, multi-year UKG sponsorship will close the wage gap for the UKG NWSL Challenge Cup, with the prize money directly benefiting the women on the winning team, runner-up team, and semifinalist teams. This is in addition to the recently ratified collective bargaining agreement reached by the NWSL and the National Women's Soccer League Players Association that includes a substantial investment from ownership that significantly increases compensation packages and benefits, enhances training and playing environments, and provides the standards essential to securing the NWSL's position as the best women's soccer league in the world.
"We couldn't be more thrilled to have a partner like UKG, a brand with whom we have shared values," said Jessica Berman, NWSL commissioner. "Our partnership is purpose-driven, and we believe that will eventually lead to broader impactful change, not only for women in professional sports but for women and underrepresented groups worldwide who have advocated tirelessly for the equity they deserve."
In addition to its sponsorship with the NWSL, UKG will also partner with individual NWSL athletes Christen Press and Sydney Leroux to further advocate for closing the pay gap in every field.
"I can't say how much it means to us that UKG is taking a stand on behalf of pay equity for our players," said Christen Press. "We have fought long and hard for pay equal to that of our male counterparts, and we need more people to take a stand on closing the pay gap and fighting for fair and consistent pay for everyone, regardless of gender, race, background, or profession."
"Every player in this league has worked their whole life to play professional soccer and have the means to support themselves and their families," added Sydney Leroux. "Pay equity goes beyond the average 18 cents less that women are paid for every dollar that a man is paid — it is about people wanting to live the same quality of life, have the same opportunities, and live the same dreams as others doing the same work."
The NWSL Challenge Cup sponsorship is part of the UKG Close the Gap Initiative, a multimillion-dollar pay equity initiative announced in December 2021, to drive awareness and action to resolve pay disparities among men, women, and underrepresented groups that continue to significantly impact today's workforce.