Other Sports Law Programs Deserving Mention in Our Top Twenty List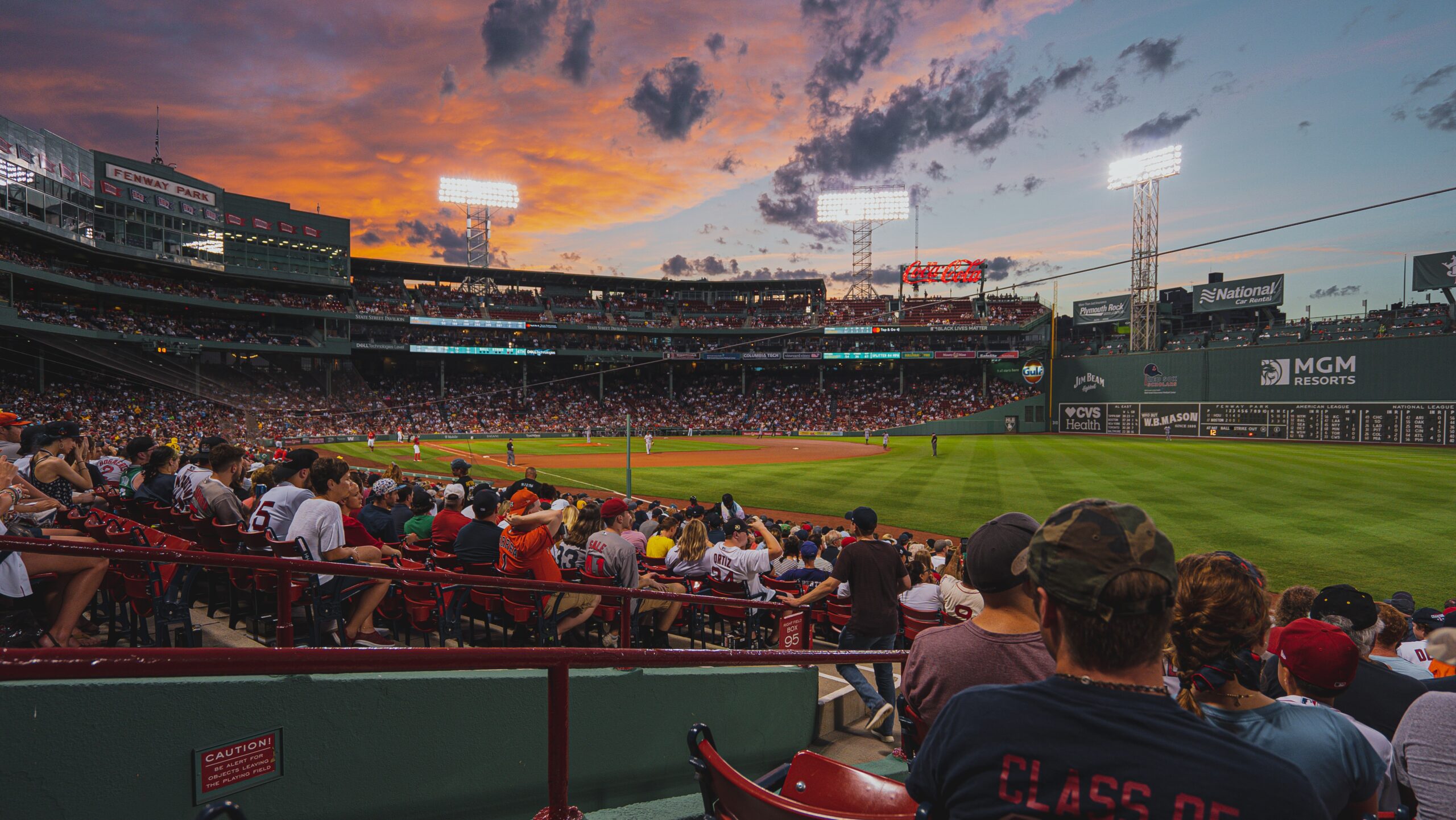 Inevitably, when you launch any review of leading academic programs, some worthy programs will be left out. Case in point, the work Hackney Publications recently published: "Top Twenty Sports Law Programs You Need to Know About" There are three programs we would like to share with our followers Tuesday, Wednesday and Thursday of this week. Today, we salute:
Seton Hall Law School and its sports law program (https://law.shu.edu/students/curriculum-planning/ghames/sports-law.cfm).
What follows is a description of activities in the program, given to us by Robert Boland of Shumaker, who is also one of its sports law professors.
"Before I joined Seton Hall Law's full-time faculty last July, Associate Dean Devon Corneal had already set about building a state-of- the art curricular initiative in Gaming, Hospitality, Entertainment & Sports Law (aka GHamES) that has now been approved as a certificate program for our students. Dean Corneal has welcomed me as a full partner in building this program.
"You might ask why GHamES as a combination?  Well, we are located in New Jersey, the oldest and top-ranked law school in the state. A state with the 11th largest population in the country (9.2 million people) but New Jersey also was the prime mover in the widespread legalization of sports betting. New Jersey also has the most active and most regulated wagering environment in the country, so Gaming Law was a natural.
"As for Hospitality Law, New Jersey it is home to Atlantic City and exceptional growth of hospitality infrastructure in its Hudson River communities, but it is also home to MetLife Stadium, the Prudential Center, and Red Bull Arena, about half of the sports and entertainment infrastructure in the New York metropolitan area and no event is ever awarded to a place without hotels and restaurants and venues.
"Entertainment Law also a natural pivoting off our proximity to Manhattan- about 18 minutes via train to Penn Station- as our students and graduates pursuing entertainment law have unlimited options and access. It is worth asking here, whether an NIL deal is an entertainment or sports law contract? Or does the answer not matter.
"Finally, in Sports Law, Seton Hall has a history of strength having long had a journal, engagement from senior faculty and students, alike. I was brought in last year to help revitalize that tradition of excellence in Sports Law.
"With the GHamES certificate, monthly Sports Law Dialogues, an annual Sports Law Symposia running in November, a state of the industry Gaming Compliance Bootcamp that draws participants internationally running in March, three courses currently in Sports Law in the curriculum, a general survey Sports Law Course that launches today with 60 students enrolled, a course in Sports Negotiations taught by alumnus and NFL agent Bill Deni, an Advanced  Seminar on the fast changing area of Collegiate Sports Law ,we have already robust offerings and we are planning more with a Labor and Collective Bargaining in Professional Sports offering on the drawing board. These are matched by similar course offerings in Gaming, Hospitality and Entertainment Law as well and since these are highly related areas of law our students have some extra aiming points in seeking to make the leap to a career in any of these competitive fields.
"Seton Hall Law School, at least from my perspective, is the perfect place to study Sports Law, in the New York Metro Area, with an identity of its own, and a tremendous philosophy of "one student at a time," meaning we work with our students individually to reach their goals and tailor their educational experiences to those objectives.
"Seton Hall shot up 17 places in the U.S. News & World Report rankings this year to #56 our highest ever, trailing only Columbia, NYU, & Fordham in the NY Metro area. Is the GHamES program the reason?  Probably not, exclusively, but when I was thinking about returning to a faculty role after five years overseeing Penn State's $170 million-dollar athletic department and its recovery from the Sandusky scandal as that University's Athletics Integrity Officer and before that founding an extraordinary Sports Business program at NYU- the nation's largest- and leading a program in Sports Administration that was ranked #1 in the World during my time leading it and 8 of the last 11 years, Seton Hall Law was incredibly exciting to me because of its commitment to prioritizing Sports Law and its investments in that area. Several of the schools on your list are doing it without a commitment of full-time faculty, which is incredible, but investments do matter and with Dean Corneal and me that is two people everyday moving the ball forward.
"Add to this Seton Hall Law has earned a Provost's grant to establish an Interdisciplinary Center for the Study of Sports, so we are the only major university in the country that has a ranked Business School with a Sports program led by former NBPA Union Head Charles Grantham, a Center for Sports Journalism led by award winning journalist Jane McManus and an NCAA Division I athletic program. and an official mandate to work together."
Columbia Law School (https://www.law.columbia.edu/ and its sports law program.
Columbia Law students became engaged with the media, entertainment, arts, and sports worlds through a wide array of programming throughout the year. The programming falls under three pillars.
Professional development and enrichment
Dive into the cutting-edge legal issues affecting the media, entertainment, arts, and sports industries. We host a variety of events throughout the year, including panel discussions, our private Speaker Series lunches, and our annual Spring Symposium. Recent speakers have represented Disney, NBCUniversal, the New York Times, Spotify, Condé Nast, Louis Vuitton, BuzzFeed, and numerous law firms.
Excursions and cultural events
Explore New York City. One of Columbia's greatest strengths is its location. We take advantage of it. Join us on trips and social events throughout the city, including private museum tours, Broadway shows, sporting events, and happy hours.
Mentorship and networking opportunities
Discover potential career paths. Through our mentorship program, each first-year member is matched with an upper-year member with similar passions. Members also have exclusive access to our growing Outline Bank for exam prep resources. And throughout the year, members meet top entertainment, arts, and sports law practitioners, many of whom are Columbia alumni.
In addition, the school offers a litany of powerful and topical sports law courses, taught by attorneys like Martin Edel.
Seattle University School of Law and its sports law program (Master in Legal Studies in Sports Law Compliance (https://onlinelaw.seattleu.edu/sports-law-compliance/)
The program is led by Kelli Rodriguez.
"Play an Ethical Game
Sports consists of far more than just the game you see on TV. For a genuinely good game, you need organizations with a strong commitment to compliance. Those organizations need professionals ranging from athletic directors to compliance officers who know the legal and regulatory foundations upon which the whole industry plays out. An emerging and diverse field full of opportunity, now is the time to forge your path. Whether you want to work with student-athletes in navigating the world of NCAA and Name, Image, Likeness (NIL) compliance, support a franchise team in operations, or use the degree to bolster your coaching career, our online Master of Legal Studies in Compliance and Risk Management program will prepare you for a bright future in this growing and increasingly important field.
Compliance with a conscience means doing the right thing for the right reasons. At Seattle University School of Law, you will learn about compliance and risk management not because it's merely required, but because it's right. This paradigm adds value to your organization and society. Simultaneously, you gain the specialized and practical legal skills to become a trusted expert in the growing field of compliance and risk management.
Learn the Foundations of Sports Law
Our MLS degree will help you become a vital contributor to the infrastructure of sports organizations. Upon graduation, you will be ready to create, develop, promote, and advocate for a more ethical environment – for women and members of other marginalized communities not historically represented where decisions in sports are made.
Get an inside look at cutting-edge issues in the Intellectual Property & NIL course, where you'll analyze student-athletes' rights to use and monetize their name, image, and likeness.
Discuss employment and labor relationships, including the National Labor Relations Act (NLRA), union protections, labor negotiations and more in the Labor and Employment Law.
Examine the most pressing contemporary issues of professional and amateur sports in Critical Issues in Sports Law and Compliance, including race and equity, Title IX and gender equity, and more.
This online MLS program will help you develop critical, analytical, and creative approaches to problem-solving. With hands-on projects and real-world scenarios, you'll hone your professionalism, critical thinking skills, and professional principles.
You will first learn the core concepts of the American legal system, the foundation of compliance, and the basics of legal writing. All prepare you to advance to more specialized courses focusing on sports law compliance and its unique sphere of influence.
By the end of the program, you'll have a working knowledge of a range of laws and regulations, including the NCAA, Title IX, and more. Plus, because sports law compliance is closely interconnected with intellectual property, you'll also learn about the hot-button developments of NIL, including trademarks and endorsements. Prepare to navigate changing regulations, track regulatory change, and contribute to the process, all while helping move the needle towards tangible industry progress.
Be Part of Progress
Many areas of the sports industry need leaders who can do more than meet regulatory requirements. Professionals with deep legal expertise paired with thoughtful and ethical application are crucial to athletics. The Sports Law Compliance concentration prepares you to thrive in a multitude of career opportunities, including:
Athletic Director of Compliance – This role could be responsible for the development, implementation, monitoring and reporting of all policies and procedures relative to a comprehensive NCAA Division.
Director of Safeguarding – This role might assist with the development, and leads the application of, safeguarding policies and procedures in their given sport. Directors ensure compliance with regulatory bodies including SafeSport and state and federal requirements.
Risk and Compliance Senior Manager – This role is likely responsible for the planning, implementation and monitoring of compliance requirements and establishing programs."