Thought Leadership from Harvard Law School's Visiting Speakers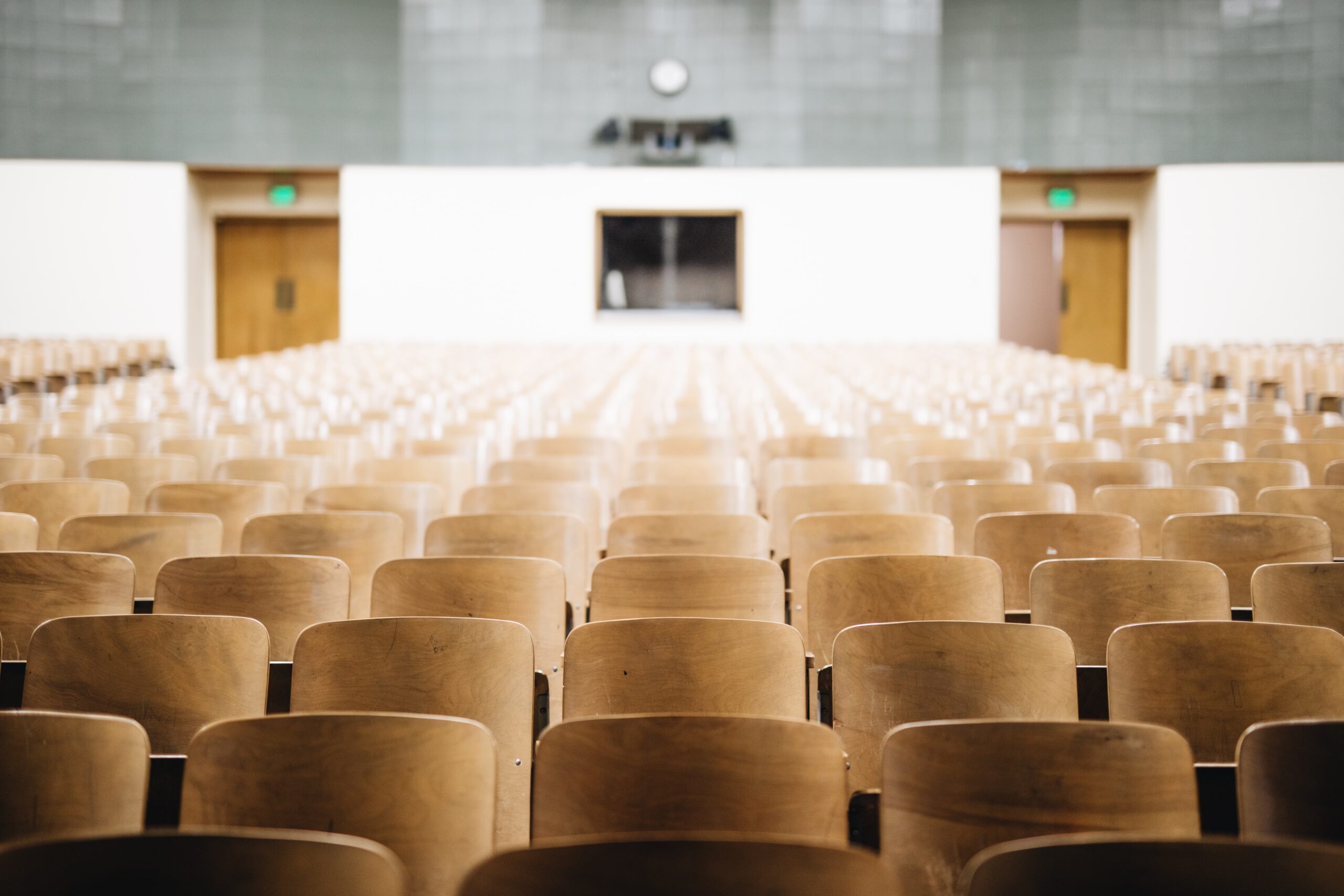 By Alec Winshel, Harvard Law Student (2025)
Winter is nearly here. Harvard Law School's campus is covered in a thin layer of yellow leaves dampened by yesterday's rain. Students rub their hands together as they walk into the Caspersen Student Center and their iced coffees have been replaced with steaming cups. The arrival chilly weather marks the halfway point of the Fall 2023 semester.
Over the first two months of semester, Harvard Law has welcomed a litany of esteemed guests from the intersection of sports and law to its campus. Practitioners from firms, senior counsel at league offices, and attorneys for teams have visited Cambridge to join Professor Peter A. Carfagna's courses as co-lecturers. Professor Carfagna, supervisor of Harvard Law School's Sports Law Clinical Program and advisor to the Journal of Sports and Entertainment Law, teaches two courses this semester: Advanced Contracts Drafting and The Legal Evolution of America's Three "Major" Leagues.
Question 1: Which trends in the law do you expect to have the greatest impact on your work over the next five years?
Question 2: Labor movements in the automotive, retail packaging, and entertainment industries made national headlines this year. how might these labor actions influence the dynamics between athletes and clubs in the three major American sports leagues?
JEFF PASH IS EXECUTIVE VICE PRESIDENT AND GENERAL COUNSEL AT THE NATIONAL FOOTBALL LEAGUE.
On legal trends, Mr. Pash writes: I expect that we will have a continued focus on international development as well as giving more attention to direct-to-consumer strategies.  As a result, we will need to make sure that our operations are consistent with developing privacy and data security rules, and that we are complying with local laws and regulations as we expand the scope of our international operations.  I also believe that the continued developments in college athletics such as compensation for Name, Image and Likeness, the Transfer Portal, and possible unionization of college athletes will affect the landscape of professional sports.
On recent labor actions, Mr. Pash writes: The NFL is fortunate to have a long-term collective bargaining agreement with the NFL Players Association that extends through the 2030 season.  The agreement supports continued investment in the game, which results in predictable and steady growth in player compensation and benefits.  We also think that it is essential to stay in very regular communication with the NFLPA and identify and address issues early.  We do not wait until the expiration of the CBA to discuss adjustments with the union that will benefit the game. One example of how this process has proved effective is our work with the NFLPA and outside experts on health and safety and other matters, where we have made significant advances in a number of areas.  We also need to ensure that we communicate with the union on how changes in the economics of professional sports affect our operations and our shared prosperity and that we jointly plan to address those changes in a thoughtful way.
MICHAEL MCCANN IS A VISITING PROFESSOR OF LAW AT HARVARD LAW SCHOOL, THE DIRECTOR OF THE SPORTS AND ENTERTAINMENT LAW INSTITUTE AT THE UNIVERSITY OF NEW HAMPSHIRE FRANKLIN PIERCE SCHOOL OF LAW, AND A LEADING VOICE IN SPORTS LAW WITH MORE THAN 20 ACADEMIC PUBLICATIONS.
On legal trends, Professor McCann writes: The gradual transformation of college sports into professional sports, and the accompanying legal challenges and controversies, will have the greatest impact on my work over the next five years. I'll write about that trend in academic articles and in articles geared for mainstream readers, including those with deep interests in sports law and sports business, and I'll incorporate that trend in my sports law courses and likely use it to build new courses.
The trend will also impact how I help students land externships and jobs. To that point, I expect we'll see more legal work related to college sports, both at law firms and at impacted schools and businesses, than ever before.
On recent labor actions, Professor McCann writes: We have seen a resurgence in the labor movement in the U.S. over the last few years. Although only about 11% of U.S. workers are in a union, the prominence of several unions and their willingness to aggressively counter their employers stand out. This dynamic probably reflects, at least in part, a workforce that feels more empowered with unemployment rates at historic lows. The pandemic-induced work-from-home movement and relatively labor-friendly mindset of the Department of Labor and National Labor Relations Board likely also play roles.
In terms of sports, we have seen college athletes and advocates for them pursue legal actions designed to secure them compensation for the labor and their IP rights. I think this is connected to broader trends.
However, I'm less convinced the national labor movement will impact the three major sports leagues.
For one, those leagues and their respective players' associations have negotiated CBAs that won't expire for several years (the NHL in 2026; the NBA in 2029 if either league or NBPA opt out, otherwise in 2030; and the NFL in 2030). By those points in time, some of the labor controversies attracting news in 2023 will be dated and possibly not as relevant. For at least the next several years, there will be labor peace in the major leagues.
Also, pro sports labor issues are different from those impacting broader groups of workers and other industries. Most athletes have a remarkably short window of life—and during the earliest part of their professional lives (their 20s)—to earn a lot of money, and then the money stops. Many then need to pursue other occupations for what might be 40 years in the workforce. That's a quite different arrangement from employees in other industries. Pro athletes also sustain lasting health problems that require decades of expensive treatments. The issues at the bargaining table, or at least how they are emphasized, are somewhat unique and to a large degree disconnected from labor movements in other industries.
CHRIS DEUBERT IS SENIOR COUNSEL AT CONSTANGY, BROOKS, SMITH & PROPHETE, LLP. PREVIOUSLY, MR. DEUBERT WAS GENERAL COUNSEL FOR D.C. UNITED OF MAJOR LEAGUE SOCCER.
On legal trends, Mr. Deubert writes: I come at this question as an attorney practicing primarily in labor and employment and in sports.  There are three trends or issues I think will have a significant impact on my work over the next five years: (1) arbitration; (2) data privacy; and (3) artificial intelligence.
First, there is an ongoing and increasing hostility to arbitration by many, including by employees, plaintiffs' side attorneys, legislators, and some judges.  Arbitration has historically been a favored method of dispute resolution, believed (and generally proven) to be shorter, cheaper, and less burdensome than litigating in court.  But its detractors believe that corporations and employers have unfair advantages and that the process otherwise prevents individuals from receiving fair consideration of their claims.  As a result, arbitration agreements are under consistent attack and increasingly found to be unenforceable or inapplicable.  Employers and others need to revisit their arbitration agreements to ensure that the provisions are enforceable and broad.  Additionally, arbitration providers (such as AAA and JAMS), as well as the companies that utilize them or have their own arbitration processes, need to reconsider those processes to ensure that they fair and responsive to the concerns being expressed.
Second, data privacy is an issue that spans many practice areas and all industries.  American firms operating internationally first had to come into compliance with the European Union's General Data Privacy Regulation, passed in 2016.  Since then, many states have passed laws imposing obligations on holders of consumer or employee data while also providing various rights to those consumers or employees.  More states will pass such laws and perhaps even Congress.  Complying with such laws is increasingly challenging in a world with no shortage of bad actors with access to the internet.  At the same time, consumer data has considerable value to many businesses.  They need to learn how to monetize it while also protecting it.
Third, it may seem cliché but I think artificial intelligence could have a dramatic impact on the practice of law within the next five years.  Litigators like myself spend considerable amounts of time writing legal memoranda of various kinds, the result of researching case law and then applying the holdings of those cases to the fact at hand.  It seems to me that large language models trained on legal briefs and with access to relevant legal databases could do first drafts of these kinds of writings in a fraction of the time.  Similarly, the expansion of artificial intelligence to electronic discovery can potentially save enormous amounts of time.
On recent labor actions, Mr. Deubert writes: Increased unionization activity in American industry can have indirect effects on sports.  As an initial matter, there is a very important difference between the union efforts and activity we see in the industries mentioned and sports – in sports, the leagues and clubs want their employees to be unionized.  They need the players to be unionized in order for their restrictive labor market rules (salary caps, free agency restrictions, drafts) to be protected from antitrust scrutiny pursuant to the non-statutory labor exemption.  The other industries generally do not have antitrust concerns in the labor market and thus would prefer their employees not be unionized.
That said, the increased activity on behalf of labor is happening within a generally more favorable environment that may affect the sports industry.  The National Labor Relations Board and its General Counsel have issued a variety of decisions and opinions beneficial to employees and unions which make unionization easier, restrict employers' ability to oppose unionization, and impose additional obligations on employers to bargain with unions and employees.  Should that continue to be the case when collective bargaining agreements in sports are approaching expiration, players associations may feel emboldened in their bargaining positions and the prospect of initiating unfair labor practice charges against the leagues.
BRADLEY RUSKIN IS CO-CHAIR OF PROSKAUER'S SPORTS LAW GROUP.
On legal trends, Mr. Ruskin writes: There are many.  As you would expect, trends in sports law track the evolution of the industry.  In that regard, one of the most exciting aspects of working in sports law is the constant growth and evolution of all aspects of the sports business.  Most recently, we have seen major developments in the impact of technology,  the increased importance of data, fundamental changes in the ways leagues distribute and fans consume sports product, the development of new sports ventures, and the rise of private equity investment in sports in the US and throughout the world as sports has evolved into a distinct asset class, to name a few.  Both because our work at Proskauer is so collaborative and interdisciplinary and because each of these developments lead to litigated issues, I have had the privilege of being able to work on matters impacted by all of these trends.  And I expect these trends to continue over the next years.  It continues to be an exciting time to work in sports law.
On recent labor actions, Mr. Ruskin writes: I don't think these labor movements will meaningfully influence dynamics between athletes and clubs in the five major American sports leagues.  As an initial matter, athletes in the five major sports (the NFL, the NBA, MLB, the NHL, and MLS) are already unionized, which means the "organizing wave" we are seeing throughout the country should likely not affect them.  Further, to the extent sports unions feel emboldened by the increase in strike activity, the respective collective bargaining agreements do not expire for a number of years.  And more generally, labor movements are not new; they have been happening since the beginning of time.  While players and leagues will continue to collaborate and think about ways to improve various aspects of the sports, it is notable that we have not witnessed a strike in the five major leagues in decades and there is little reason to think that the recent labor movements outside of sports will change that.
BRUCE MEYER IS DEPUTY EXECUTIVE DIRECTOR OF THE MAJOR LEAGUE BASEBALL PLAYERS ASSOCIATION.
On recent labor actions, Mr. Meyer writes: The labor movement has undergone a resurgence in recent years, spurred by economic and political trends. The effect of this has been seen in industries across the country and sports are no exception. At the Major League Baseball Players Association, we have long been proud of our historic role and support for the broader labor movement. More recently, under Tony Clark's leadership, the MLBPA has joined the AFL-CIO and has unionized minor league players for the first time, under the MLBPA's umbrella.  The visible successes of the MLBPA and other labor unions have and will continue to benefit athletes in all sports. Studies have shown that while nobody likes a labor fight, public and media support for players in labor disputes with management has grown consistently. At the end of the day, a strong national union movement will only strengthen the unity that players in professional baseball have demonstrated throughout their history, with accompanying positive effects in future bargaining negotiations.