Law Firm and Sexual Abuse Advocates Urge Congress to Investigate the US Tennis Association Over Its Failure to Protect Athletes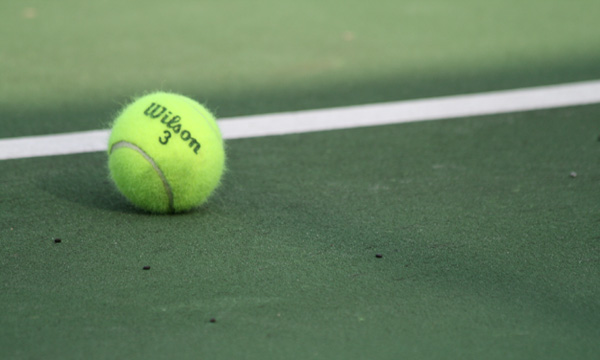 Backed by dozens of documents from the US Tennis Association (USTA) "showing a callous disregard for the safety of athletes," leading sexual abuse advocates are calling for Congressional intervention and an investigation into USTA leadership.
Nancy Hogshead, Olympic champion, civil rights lawyer, and CEO of Champion Women, a nonprofit providing legal advocacy for girls and women in sports, Child USA CEO Marci Hamilton, and Corsiglia, McMahon & Allard attorney Robert Allard submitted the 260-page document to members of Congress. All three leaders agree that the way USTA "has handled sex abuse claims is far below industry standards resulting in dangerous conditions for athletes," according to a press release.
The document paints a picture of an organization "determined to put its image over the safety of athletes. Based on USTA documents, the organization refused to publish a list of known predator coaches for fear of being sued. As a result, then coach Normandie Burgos sexually abused at least one athlete before he was finally arrested, convicted and sentenced to 250 years in prison.
"In other documents, the USTA for years battled efforts by the USOC (now the USOPC) to force the organization to better protect athletes from sexual athletes. In a 2012 email from USTA to then USOC CEO Scott Blackmun, USTA objects and delays mandated changes that it states would increase its exposure to lawsuit liability.
"With a leadership team more concerned about its image than protecting athletes, the USTA allows coaches to progressively stretch boundaries, eventually leading to the sexual harassment and assault of primarily women players. Revered Hall of Fame tennis player Pam Shriver is on record stating, 'The point has to be made very clearly- these kinds of relationships are not appropriate, and there will be consequences for those who cross the line. This is a widespread problem and we need a broad-spectrum alliance if we are going to address it.'"
Shortly after speaking out, Shriver was allegedly warned by a USTA attorney to "be careful."
The document states that the USTA has "created a dishonest and unhealthy culture within the sport of tennis. Rather than supporting victims, USTA silences them through threats and intimidation so as not to assume any liability or financial responsibility as an NGB."
The group is asking Congress to immediately investigate the USTA and to force the necessary changes, including the removal of USTA personnel, to protect athletes across the country.
"USTA is 20 years behind the sex abuse and assault curve," said Marci Hamilton. "It is long past time to become athlete-centered and a force for athlete well-being. All these cover ups in USTA and elsewhere in the culture keep the poison circulating in their system."
Click here for the PDF document presented to Congress – https://drive.google.com/file/d/1Pw7F-5Atxi5aPTOwo72Xf36PAWuY_dZi/view?usp=sharing