Sports Lawyers Association Opens Registration for 47th Annual SLA Conference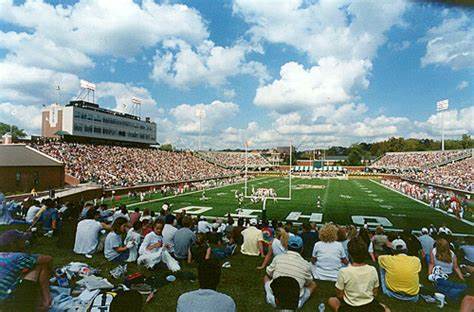 The Sports Lawyers Association, the preeminent organization for legal professionals in the sports industry, announced today that registration has opened for its 47th Annual Conference, which will take place May 11-13 at the JW Marriott Los Angeles LA Live.
This year's conference, which regularly attracts more than 1,000 attorneys, agents, administrators, and academics, is designed around the theme "The Athlete in Sports."
Attendees can register at https://www.sportslaw.org/conferences/2023conf/registration/index.cfm
"Conference Committee Chair Bobby Hacker, Vice Chair Maggy Carlyle, and Consulting Chair Naima Stevenson Starks, and the rest of the committee are putting together an exciting and educational program, with the same amazing speakers and variety of topics that regular attendees have come to expect from the SLA," said SLA President Allison Rich, who is also the Athletics Director for the University of New Hampshire.
"This year's conference is the culmination of a year of educational initiatives, staged all over the country by SLA members, who graciously volunteered their time."
Among those initiatives, SLA:
Hosted our first annual Sports Lawyers Association Fall Symposium, "The Future of Sports Media and Data Rights," providing great content with live engagement;
Expanded opportunities for involvement in the Association, and to that end included more non-board members (51) on Association committees than ever before;
Strengthened our commitment to diversity, equity, and inclusion and developed some exciting initiatives, including affinity groups to provide increased conversation and connection;
Continued to review and evolve our strategy for creating and hosting a highly-respected, content-rich, and well-attended SLA Annual Conference;
Reconfigured the NextGen Committee to further engage and better serve our new lawyer and law student members;
Continued to develop and produce excellent content and programming;
Continued to expand our educational reach beyond the Annual Conference and establish our outward presence as thought leaders across the industry; and
Increased engagement with our sponsors (including some new ones) to provide year-round connection and benefits for them–and for you, our members.
About The Sports Lawyers Association
 SLA is a non-profit, international, professional organization whose common goal is the understanding, advancement and ethical practice of sports law. There are over 1,000 current members: practicing lawyers, law educators, law students, and other professionals with an interest in law relating to professional and amateur sports.
Vision: To be the preeminent global association for sports law.
Mission: To connect established and aspiring leaders in the sports law field and to elevate the expertise, diversity, equity, inclusivity and reach of the profession.