Sports Law Expert Podcast Highlights Sports Lawyer John Tyrrell of Ricci Tyrrell Johnson & Grey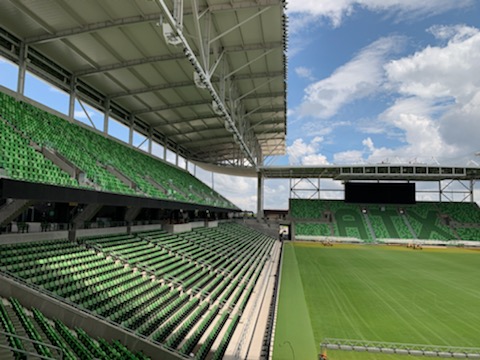 Hackney Publications announced today that it has published its latest recording on Sports Law Expert – a Podcast, with future releases set to be distributed on December 30 and January 15.
Today's guest is sports lawyer John E. Tyrrell, a founding Members of Ricci Tyrrell Johnson & Grey and the firm's Managing Member.. The segment can be heard here: https://anchor.fm/holt-hackney/episodes/A-visit-with-Sports-Lawyer-John-Tyrrell–of-RTJG-Law-e1segrv
"I have known John for almost a decade," said Holt Hackney, the founder and publisher of Hackney Publications. "In that time, I have been privileged to witness his extraordinary work across the sports law landscape. It's no surprise that his skills are highly coveted by clients across the country."
Going forward, those interested in being notified when a segment goes live can subscribe by visiting https://follow.it/sportslawexpert?action=followPub
About John E. Tyrrell
Tyrrell's practice is focused on three major areas. First, he has decades of experience in the representation of operators and managers of stadiums, arenas, entertainment and recreational facilities, including professional and collegiate sports teams; golf courses; ice rinks; gymnastics facilities; rowing associations; paintball facilities; and concert and entertainment venues. Mr. Tyrrell is trial counsel to such entities, and also provides risk management and liability prevention consultation to these clients. He has developed a particular expertise in prosecuting and defending contractual indemnity and insurance claims, both at trial and through declaratory judgment proceedings. Mr. Tyrrell has lectured at training sessions for the event staff of his clients. He has also authored information guides, ticket and pass disclaimers, prospective releases, patron signage and other communication devices used at facilities.
Second, Mr. Tyrrell is trial counsel to several global product manufacturers, defending products liability lawsuits throughout Pennsylvania and New Jersey. He has been admitted Pro Hac Vice at his client's request to defend litigation in other states as well. The products at issue have included skid-steer loaders; excavators; backhoes; construction vehicles including haulers, cranes and dump trucks; hand tools; bicycles; motorcycles; forklifts; hoists; benzene; automotive and other lifts; tire changers; chairs and other furniture; and toys and children's products of various types. Mr. Tyrrell has litigated numerous catastrophic injury cases and tried dozens of cases in state and federal courts. He has successfully presented multiple Daubert and Frye challenges to opposing experts in products liability cases, resulting in dispositive defenses for his clients. The relationships Mr. Tyrrell has with product liability clients include acting as national trial and national monitoring counsel.
Mr. Tyrrell also represents his clients in commercial litigation and other business matters. He has handled cases involving vendor, dealer and franchise agreements, restrictive covenants and other forms of breach of contract claims. He successfully represented the operator of a multi-use stadium in a claim against the provider of a beverage line system resulting in the replacement and remediation of the entire system. He has secured defense verdicts in trials involving alleged commercial damages in the tens of millions of dollars. Mr. Tyrrell and his team also provide business consulting services on various concerns, including insurance coverage, product regulation and compliance, warranty language and interpretation and general drafting and enforcement of any contractual provision relating to liability and risk prevention.
About Hackney Publications
Hackney Publications is the nation's leading publisher of sports law periodicals. The company was founded by journalist Holt Hackney. Hackney began his career as a sportswriter, before taking on the then-nascent sports business beat at Financial World Magazine in the late 1980s. A few years later, Hackney started writing about the law, managing five legal newsletters for LRP Publications. In 1999, he founded Hackney Publications. Today, Hackney publishes or co-publishes 25 sports law periodicals.