Full Sail University Announces Leader of Game Business & Esports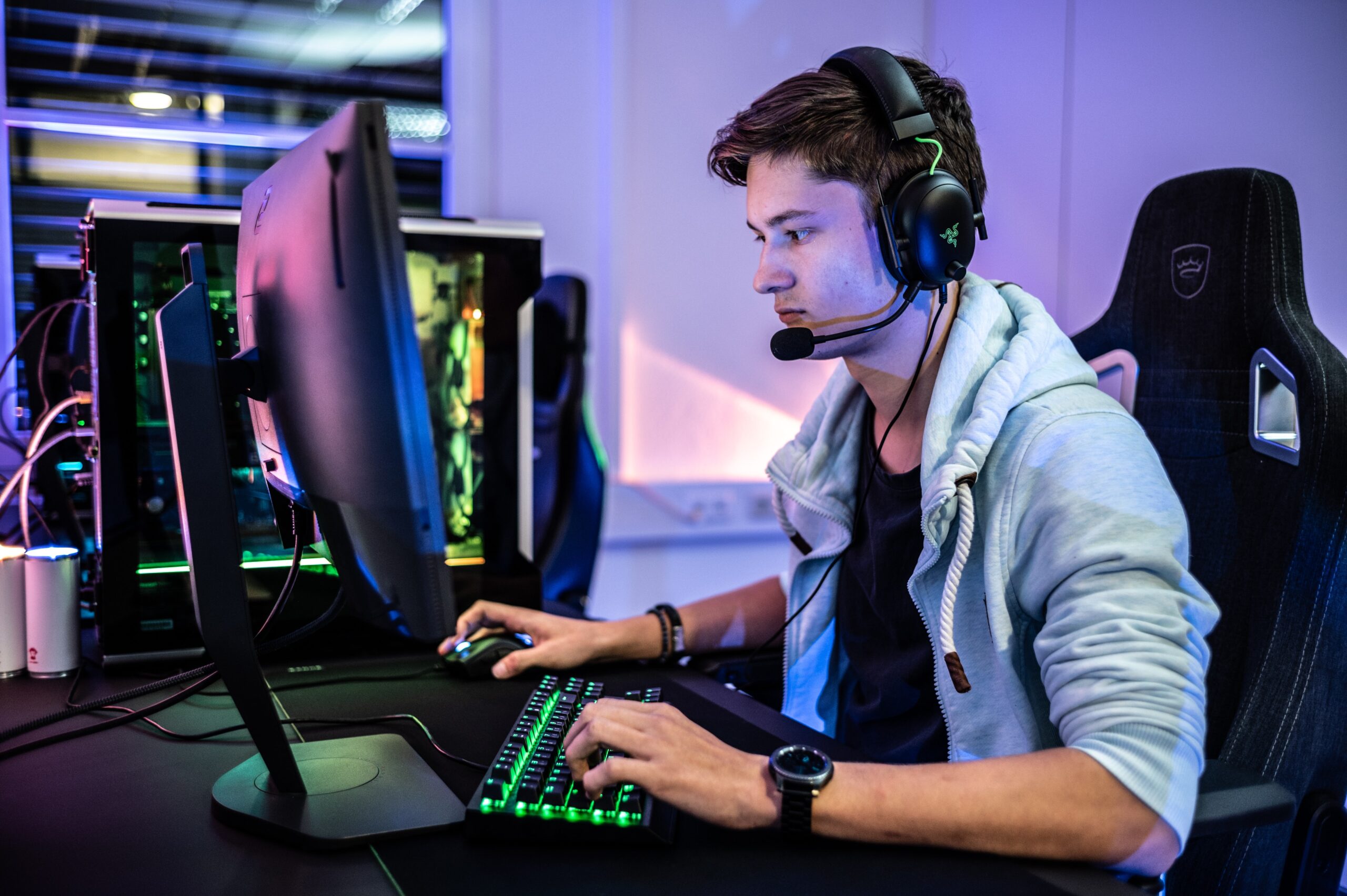 By Bridgette Cude
For the past ten years, RaeLynn McAfee has taught in Full Sail University's Sports Marketing & Media bachelor's program, served as Course Director, Department Chair, and as the Program Director. Now, McAfee is stepping into a new arena as she takes on the role of Program Director for Game Business & Esports.
"Something that I tried to do throughout my career, and still continue to do here at Full Sail, is just try new projects, or try new software, or raise your hand for a volunteer opportunity, because you never know what you're going to learn from those opportunities," she says.
In this role as Game Business & Esports Program Director, she shares her wealth of experience in marketing for athletics and how it translates across industries.
"In sports marketing, we're teaching the business of sports, and in this new Game Business & Esports degree, we're teaching the business of the gaming industry, and esports is a major halo within that business," she says. "The translation is understanding how a business functions, how many different arms within the business it takes to be successful, understanding what those departments are, the roles and responsibilities, how the teams function. How is revenue generated for the game industry?"
She says that while the individual details may be different, the categories will still be the same – whether that's partnerships, media, contracts, or any other aspect of the business of sports. "My experience is understanding business revenue of an industry," says McAfee. "How do we market that? How do we sell it? How do we run an operation? And that's exactly what we're going to be teaching in the game business and esports degree."
As the Program Director, she also ensures instructors have industry expertise in esports and gaming so they can refine the curriculum and bring their firsthand knowledge to courses like Gaming Community and Social Media, Gaming Culture and Engagement, and Esports and Gaming Management.
"I am excited that this degree will continue to grow the Full Sail vision across business," says McAfee. "We're giving the students the capability to see how the gaming industry works with the entertainment world, the film and the music world, and sports through the esports side. I'm excited to see how all these students are going to blend together and only continue to make a bigger impact out in their respective industries"