Gregg Clifton Brings his 'Leadership' to Lewis Brisbois' Sports Law Practice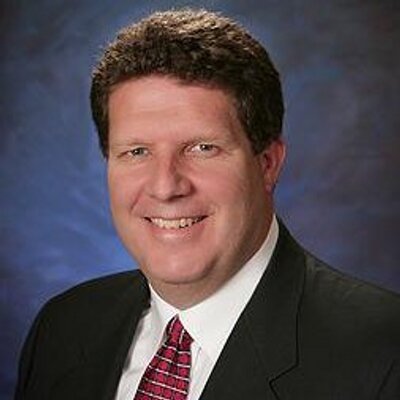 Lewis Brisbois has hired seasoned sports law attorney Gregg E. Clifton as a partner in the firm's national Entertainment, Media & Sports and Labor & Employment Practices. Clifton joins from Jackson Lewis, where he served as the co-chair of its Collegiate and Professional Sports Industry Practice Group for the past 11 years. He was recently named by Best Lawyers in America as a 2022 Sports Lawyer of the Year.
Clifton has deep experience in the collegiate and professional sports world, advising numerous professional franchises on a range of labor and employment issues, including Title III ADA regulatory compliance, wage and hour, collective bargaining negotiations, representation cases, arbitrations, and matters before the National Labor Relations Board (NLRB) and various state employment agencies. Notably, Clifton serves as lead counsel for several Major League Baseball teams in salary arbitration matters and has represented numerous collegiate clients from the National Collegiate Athletic Association (NCAA) and National Association of Intercollegiate Athletics (NAIA) on rules compliance and investigatory matters, and in disciplinary hearings. He has also handled Title IX investigations and compliance issues for NCAA and NAIA member institutions.
Jonathan D. Goins, Vice-Chair of the firm's Entertainment, Media & Sports Practice said, "Gregg's background serving in a leadership role in his former firm's sports practice will complement our continued growth in the entertainment and sports law areas. He is a welcomed addition to the firm's longstanding national service and will be a strong asset to other key practice areas in the firm, such as labor and employment and business litigation."
Likewise, remarking on his move to Lewis Brisbois, Clifton said, "I'm looking forward to working with the firm's national team of collaborative and dynamic leaders. My current clients will benefit tremendously from my ability to provide them access to Lewis Brisbois' large network of skilled attorneys covering an extremely broad base of practice areas."
Clifton has also worked extensively in agent regulation and enforcement in both professional and college sports and regularly provides counsel on issues relating to NCAA and NAIA amateurism issues and athlete eligibility questions. He has also served as an expert witness in matters involving sports agents' work and responsibilities, as well as athlete compensation issues.
In addition, Clifton is a recognized leader on emerging trends in sports law, such as the current efforts by the NLRB to reclassify student-athletes as employees of their universities and the complex legal issues arising from the status of student-athlete Name, Image, and Likeness (NIL) rights and the immigration issues involving international athletes and restrictions on their NIL rights. He frequently serves as an expert speaker to law schools – including Harvard University, Boston College, Hofstra University, New York Law School, and Arizona State University – and bar associations on a wide variety of sports law issues, and is often called upon by national news media as a source for his commentary and opinion on legal issues in sports. Clifton currently serves on the Board of Directors for the Sports Lawyers Association, an international non-profit organization dedicated to the understanding, advancement, and ethical practice of sports law.
Clifton received his bachelor's degree from Harvard University, cum laude, and his law degree from the Maurice A. Deane School of Law at Hofstra University. He is admitted to practice in New Jersey, New York, and Arizona.