Greenspoon Marder Expands Entertainment & Sports Practice with Addition of Partner Ahmand R. Johnson in Miami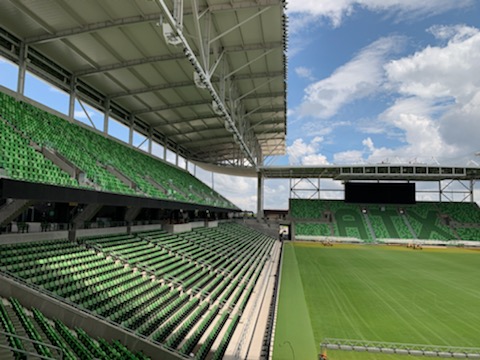 Greenspoon Marder has announced the expansion of the firm's Entertainment & Sports practice group with the addition of partner Ahmand Johnson in Miami. Johnson assists entertainers, athletes, and companies of all sizes in a wide array of transactional matters. He also brings 15 years of litigation experience representing individuals and companies in high stakes commercial litigation.
 "Ahmand is well renowned as a leading entertainment, sports, and media attorney representing some of the industry's most prestigious organizations. He will be an incredible asset to our clients and help continue our firm's growth and global reach," says Gerald Greenspoon, co-managing director at Greenspoon Marder. "We are thrilled to welcome Ahmand to the team as we continue to expand our presence in the entertainment industry in Miami and throughout the U.S.," says Michael Marder, co-managing director at Greenspoon Marder. "
In his entertainment practice, Johnson represents renowned artists, record companies, songwriters, producers, and production companies in copyright, licensing, financing, content acquisition, production, digital distribution and music matters. He also advises media and entertainment clients regarding advertising, sponsorship and talent agreements as well as use of social media and websites.