The Sixth Circuit Holds that Having High School Tennis Team Tryouts for Girls and Not Boys Does Constitute a Violation of Title IX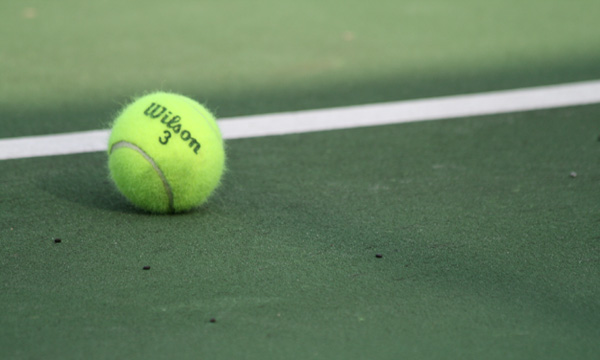 (Editor's note: From the annals of Title IX Alert comes this piece by Doriyon C. Glass, then of Jackson Lewis P.C., now of Morgan Lewis)
The Sixth Circuit Court of Appeals affirmed summary judgment for Shelby County Board of Education ("SCBE") in a lawsuit brought on behalf of a former Martha Layne Collins High School ("MLCHS") student alleging multiple claims including a violation of Title IX because MLCHS had tennis tryout for the girls' tennis team but, not the boys'.
In Clemons v. Shelby County Board of Education, Keisha Clemons ("Clemons") sued the SCBE, its Superintendent, and MLCHS's principal and girls' tennis coach (collectively "Defendants") on behalf of her minor daughter T.W., who attended MLCHS and was a member of the girls' tennis team. T.W. had a history of anxiety and social struggles, and in 2014 she was diagnosed with Asperger's Syndrome Disorder and anxiety. Scott Ricke became the girls' tennis head coach when the 2013-2014 season began, and decided not to have tryouts because MLCHS's principal, John Leeper, had explained that the school usually had difficulties turning out students for sporting events and that he was glad the girls' tennis program was growing. As a result, there were fourteen girls on the team, including T.W.
It was T.W.'s third year playing tennis for the school, but she immediately had difficulties under the new coach and often had panic attacks after practice. After a particularly difficult practice in February 2017, Clemons met with Ricke and told him about T.W.'s Asperger's diagnosis and helping T.W. However, after the meeting, issues continued with T.W. and her participation on the tennis team which led Clemons to complain to James Nieoff, SCBE's Superintendent.
In April 2014, T.W. had to play a match against one of her teammates as part of the process of determining which girls would be playing at regionals. T.W. lost, and when she found out she would not be playing at regionals, she became very upset. As a result, Clemons met with MLCHS's administrators, explaining her daughter's Asperger's diagnosis and her frustrations related to the tennis coach. Later that day, Clemons angrily confronted Ricke and withdrew T.W. from MLCHS the next day.
In June, Clemons sent a letter to Superintendent Neihof detailing the events of the tennis season and alleging that Ricke had harassed and bullied T.W. in violation of the Section 504 Rehabilitation Act. Nieof forwarded Clemons concerns to Principal Leeper and told Clemons that he would look into her complaints and that he hoped T.W. would reenroll and play tennis the following year. Clemons reenrolled T.W. for the 2014-2015 school year and met with a support team to discuss accommodations for T.W.
In early February, Ricke distributed handbooks to girls interested in playing for the tennis team in the upcoming season. The handbooks explained that there would be a three-day tryout and some players would be cut due to limited space. The girls' and boys' tennis teams shared six courts with the boys' and girls' tennis teams from another high school in Shelby County, and the limited number of courts and daylight hours limited practice time resulting in matches where some students did not get the opportunity to play. Court space, however, was not an issue on MLCHS's boys' team because fewer boys signed up for tennis. In fact, in the 2013-2014 season, the boys' coach had trouble filling the roster and only had eight players, whereas the girls' team had 14 players that season.
After the three-day tryout, T.W. was cut from the team and Clemons asked the school to investigate the tryout process. The school concluded that the process was equitable, but the process was inadequate for elimination because due to the weather, the girls were not playing in their normal environment and unable to play head to head matches. Principal Leeper informed Clemons of the results of his investigation and that T.W. would be given a spot on the team.
T.W.'s support team met and came up with a plan including accommodations to assist with T.W.'s participation on the tennis team. T.W. was given a schedule of challenge matches she had to play against teammates, as all the players had to play challenge matches to determine who would play in the completive varsity matches. On April 1st, T.W. played two challenge matches and lost. Clemons decided to stop T.W. from playing another match because T.W. was struggling and she did not agree with how Ricke had set up the matches. Later that evening, Clemons sent an email complaining about what had happened and withdrew T.W. from MLCHS the next day. She later filed a lawsuit of T.W.'s behalf.
Clemons alleged, among other things, that Defendants violated Title IX by requiring girls, but not boys, to try out for the tennis teams in 2015. The Defendants moved for summary judgment, which the district court granted, and Clemons subsequently appealed the decision to the Sixth Circuit Court of Appeals.
SCBE argued that T.W. did not have standing to bring the claim because she could not show she suffered an "injury in fact" because despite being cut after tryouts, she was ultimately given a spot on the team. An "injury in fact" must be "concrete and particularized and actual or imminent, not conjectural or hypothetical." The court held that even though T.W. was eventually placed on the team, she still suffered a concrete and particularized injury when she was cut. She missed several weeks of practice and playtime with her teammates, and thus, she had standing to pursue her Title IX claim.
In analyzing the merits of the Title IX claim, the court explained Title IX requires that schools provide "gender-blind equality of athletic opportunity to students[,]" not "perfect parity between sports programs." Whether a school provides equal athletic opportunities to members of both sexes depends on many factors, including:
(1) [w]hether the selection of sports and levels of competition effectively accommodate the interests and abilities of members of both sexes; (2) [t]he provision of equipment and supplies; (3) [s]cheduling of games and practice time; . . . (5) [o]pportunity to receive coaching and academic tutoring; . . . [and] (7) [p]rovision of locker rooms, practice and competitive facilities.
The court then looked to a relevant Policy Interpretation issued by the Department of Education's Civil Rights Office, which is entitled to deference from the court. The three sections of the Policy Interpretation on "equivalence in other athletic benefits and opportunities (equal treatment claims)" applied to Clemons's allegation of disparate treatment of MLCHS's boys' and girls' tennis teams. The Policy interpretation explained that "compliance may be determined by examining whether the policies of an institution are discriminatory in language or effect and whether disparities in benefits, treatment, services, or opportunities in individual segments of the program are substantial enough in and of themselves to deny equality of athletic opportunity."
In determining the appropriate analytical approach for the claim, the court explained that the relevant question when evaluating these type of disparate treatment claims is whether the disparate treatment resulted in unequal athletic opportunities for female athletes. The court must first determine whether the conduct or practice in question has a negative impact on one sex and then determine whether that disparity is substantial enough to deny members of equality of athletic opportunity.
The court concluded that MLCHS's decision to hold tryouts for the girls' tennis team was "plainly not the type of disparity for which Title IX provides a remedy." Although the tryouts negatively affected T.W., there was no evidence that the tryouts had a negative impact on girls' athletic opportunities at MLCHS overall. Further, the record showed that due to increased interests in girls' tennis, Ricke had to be selective through tryouts to assure each female player received adequate court time. The court explained that in all other respects the programs were equal, and there was no indication that the tryouts created a disparity substantial enough to deny girls equal athletic opportunity, or that the tryouts even had a negative impact on the girls.
Clemons attempted to argue that holding tryouts for girls alone was significant enough in and of itself to deny quality of athletic opportunity because tryouts could intimidate potential players. The court was not persuaded by this argument as it was mere speculation and there was no evidence to support her assertions. Because Clemons failed to show evidence that female athletes were denied athletic opportunity, the court affirmed the lower court's grant of summary judgment in favor of the Defendants.