How to Become an Adjunct Sports Law Professor: A Road Map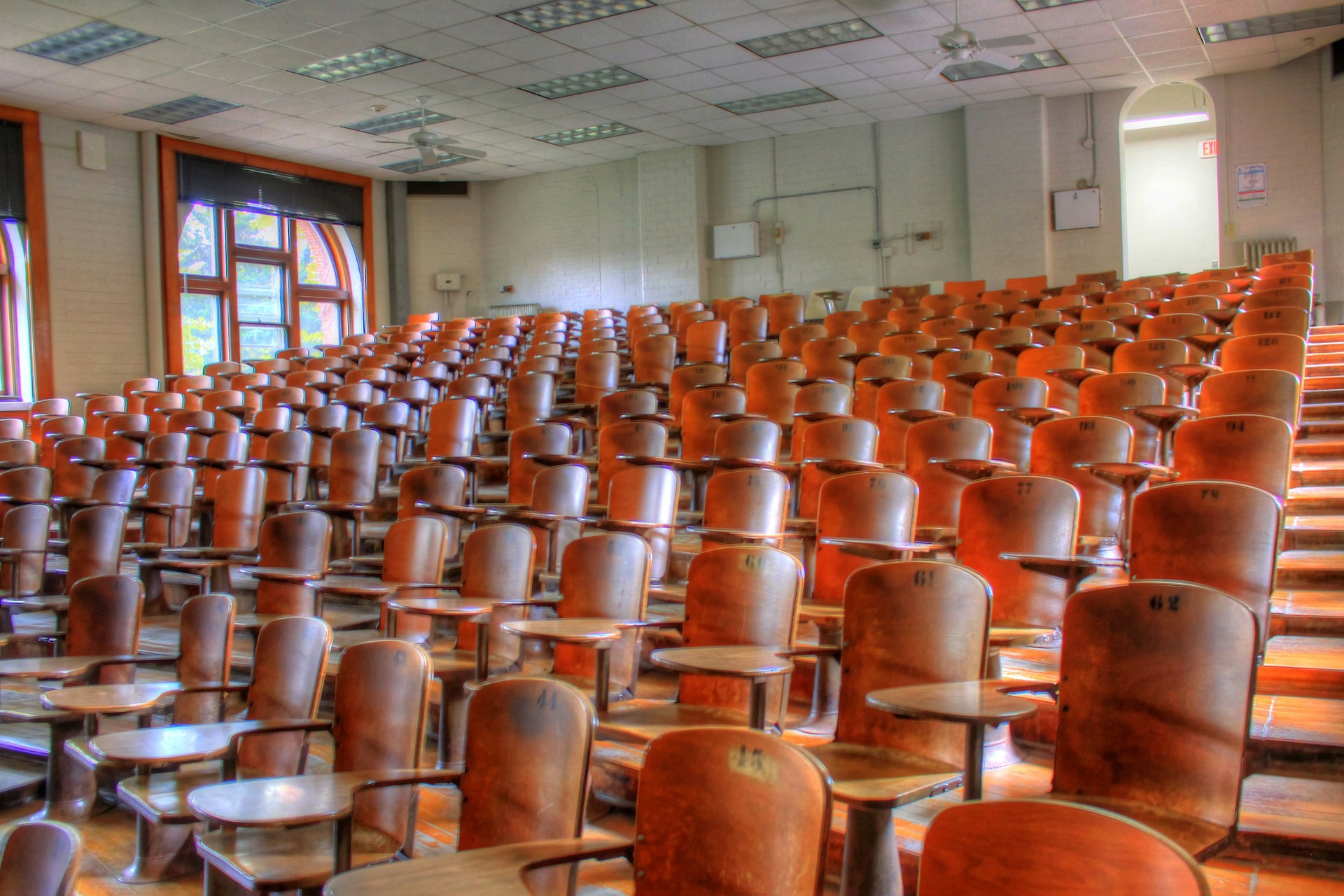 Maybe you feel a desire to give back. Maybe you want to enhance your leadership profile or firm bio. Or maybe you just want to earn a few extra bucks.
No matter what the rationale, becoming an adjunct is easier than you think, especially given that there are approximately 1,000 sports law classes taught any given semester, from the undergraduate level to law school.
Given that Sports Litigation Alert is used in approximately 75 to 100 sports law classrooms any given semester, we sought out a handful of the professors, who are adjuncts or were adjuncts and could offer some insights on how they accomplished their goal — including Caleb E. Jay, General Counsel of the Arizona Diamondbacks and a teacher at Arizona State University College of Law; Cara H. Wright, solo practitioner and sports law professor at Trinity University; Elizabeth Galloway, former Deputy Commissioner and Chief Legal Officer of the LPGA and now full-time assistant professor of practice and director of the business law program at Stetson University; Jeff Birren, former general counsel of the Oakland Raiders and sports law professor at Southwestern Law School; and William Robers, a shareholder at Sparks Willson Borges Brandt & Johnson P.C. and sports law professor at University of Colorado at Colorado Springs.
Question: How did the teaching opportunity come about?
Jay: In 2004, Dominican University of California contacted the University of San Francisco and asked for professor recommendations for Dominican's Sports Management program. I earned my J.D. as well as a M.A. in Sport Management from USF (and was Assistant General Counsel for the Oakland A's), so the school recommended me to Dominican. When I moved to Arizona, I wanted to resume teaching and reached out to the local schools to explore opportunities. That led to me to teaching at Phoenix School of Law, followed by Arizona State University College of Law.
Wright: The person who taught the class before me was unable to continue teaching due to his busy schedule. I was recommended to Mr. (Jacob) Tingle and we met, and he asked if I would be interested in replacing the prior adjunct.
Galloway: When I knew my job at the LPGA was probably going to be coming to an end, I happened to be reading the Sports Business Journal "education issue" which contained articles about sport management programs. That piqued my interest, so I started reaching out to some of the listed schools, which led to several adjunct positions. I also got several adjunct jobs through contacts at the Sports Lawyers Association and the Professional Association of Athlete Development Specialists.
Birren: The school contacted me. I went there and I had stayed in touch with one member of the staff. It was that person who recommended me.
Robers: I asked to meet with the Sports Management program director, and took him out to lunch. We discussed the program and the Sports Law class. At that time, they had a non-lawyer teaching the class. I suggested that it was a good idea to have a lawyer, and one that deals with these things on a day-to-day basis, to teach this. When it opened up, he called me.
Q: What was the biggest challenge of teaching sports law for the first time?
Jay: Determining the textbook and other reading materials that best aligned with what I wanted to teach in the class. Preparing the lecture materials was also a time-consuming experience, as I wanted each class to be well-structured and thorough.
Wright: For me, it was making sure everyone had a concrete grasp on the material as a lot of the things we discussed can and will come up in real life as they progress to work in the sports field.
Galloway: The biggest challenge of teaching sports law for the first time was figuring out how to engage students with the subject matter. It took me awhile to figure out how to move away from the model of just textbook readings and lectures, and to incorporate more interesting readings (like the Sports Litigation Alert) and interactive classroom exercises.
Birren: By far trying to figure out what to teach and what to leave out. There is no such thing as "sports law" but rather it is sports and the law and laws. One cannot include most of those laws. Moreover, it has changed so much in team sports as the labor exemption now covers many areas of league operations that were once subject to the Sherman Act in cases brought by players' unions. So if things have changed dramatically, they can keep changing. The law does not stand still.
Robers: The biggest challenge at first was preparing for the class by reading through the book, and trying to prepare slides and presentations. It takes a while to get up-to-speed. The book is a great one, and helps a ton. But just figuring out how to move through the book, and how to present the information to the class takes a while to get used to.
Q: What was the best part about teaching the class?
Jay: I truly enjoy the dynamic of interacting with students and sharing insights. It is also rewarding to have students pursue opportunities in sports law based on their experiences in my class.
Wright: The best part is seeing the students work through real life examples that came up in the media using the material we discussed in class. Also, I use the SLA as their group project— they are to pick a case and do an oral argument and that was my favorite part of the class. The students dressed up as lawyers, took the argument seriously and really did a great job.
Galloway: The best part of teaching is interacting with the students, particularly seeing the light bulb go on when they can connect what they are learning in the classroom to things going on in the real, current world of sport business.
Birren: I think the best part was recognizing when I had motivated students to do more than read the material, participate in class and then take the final. This year four of my students co-wrote articles with me in the semester following the class and that was highly rewarding. I was also gratified when students began to learn that it is an industry that is subject to all sorts of laws, federal and state, statutory and common law, and in all sorts of areas that in law school are traditionally separate classes. It does not work that way in the real world so I felt that it was important for students to learn that now and that seemed to resonate with them.
Robers: Honestly, best part about teaching the class is the knowledge that I gain about the sports law world. I would likely not spend as much time researching these seminal cases, but for the teaching. It has helped my practice a bunch. Simple things like constitutional law and state actor issues have now become common place in my vocabulary, and have helped me in arbitrations, etc. The next best thing is the students, obviously. To see them have NO idea about the law when they come in, to having them spout certain teaching points, makes me smile.
Q: What advice would you give an attorney looking to become an adjunct?
Jay: Be proactive in consulting with other adjunct professors on methodologies. It is also beneficial to get student feedback. At the halfway point of every semester, I have the students anonymously provide written feedback (good or bad) so I can incorporate reasonable changes for the remainder of the class (and also know what they like about the class).
Wright: Get in touch with the local universities/colleges and see what's available and start from there. Also see if you are able to find someone that is a direct connection to the person doing the hiring as that always helps.
Galloway: For attorneys looking to use adjunct teaching as a stepping-stone to teaching full-time, be patient because it may take a while for the right full-time opening to come along (and be prepared for very low pay), but it can be done. For attorneys looking to teach in addition to their day job, it can be an interesting and rewarding experience, but do not underestimate the time it takes outside of the classroom (preparing for class, grading papers, etc.), particularly the first time around. And do not expect your hourly rate for the adjunct gig to be anywhere close to your hourly rate in your day job!
Birren: To do it right takes far more time than one usually anticipates. I spent a lot of time putting materials together to supplement the textbook because I didn't find any that truly worked for me. They all had too much material written by the authors and not nearly enough actual cases and statutes.
Robers: If you'd like to be an adjunct, it is important to talk with the program director. Explain why having a lawyer teaching this class is important. If you don't know why that is important, it is probably best that you don't teach. Be prepared to spend a ton of time preparing for classes (especially the first time). Even after the first time, it will take more time than you think. Last advice is to try to do simple assignments that don't take long to grade. Grading 43 papers, in addition to a full-time job as an attorney, is hard work. Using scantron on the exams is very helpful.
Recommendations from a Dean About Securing an Adjunct Position
Shaun Jamison, Associate Dean of Faculty at Concord Law School at Purdue University Global, offered the following insights to Sports Litigation Alert.
Question: How did the teaching opportunity come about?
A: Most of our hires who aren't returning professors are hired through the online applications on the Purdue Global website when we post. Don't discount social networking. I hired someone I knew from a project we worked on together years ago because I saw their LinkedIn updates showing they were consistently writing in the subject area I needed an adjunct for.
Q: What was the biggest challenge of teaching a class for the first time?
A: Every school is a little different so one of the challenges is making sure to get an understanding of expectations and the unique characteristics of the student body. We hire people with teaching experience, so usually the challenge is translating prior experience into a new setting, rather than learning to teach for the first time. For me, one of the changes I needed to make was moving from the idea that it was about me being the teacher, rather about what the students were learning.
Q: What was the best part about teaching the class?
A: I just heard from one of my adjuncts that teaching made him a better lawyer.
Q: What advice would you give someone looking to become an adjunct?
A: Get teaching experience whether it is CLEs, community education, webinars, undergrad, guest speaking or any other opportunities. You have to show you are serious about teaching. Some schools will prioritize formal publication, but even for ones who don't, they will want to see you publishing in your area of expertise whether law review, blogs, trade journals, or other publishing. As far as applying, make sure to include a cover letter which quickly outlines how you are qualified to teach the subject. Many people want to teach, you need to stand out in a huge pile of applications. Make sure you have edited your application carefully so that the cover letter, resume, and file names don't apply to a different job as this will not give a good impression. On that note, there simply shouldn't be any errors in the application.
For more on how sports law professors use Sports Litigation Alert in the classroom, check out the following white paper.