Sports Lawyer Alex Sinatra Named Executive Director of PHF Players' Association
The Players' Association of the Premier Hockey Federation has elected Alex Sinatra as their executive director, effective immediately. The players interviewed a diverse pool of candidates and landed on Sinatra for the role. She succeeds Anya Packer, who previously held the position until becoming the general manager of the Metropolitan Riveters earlier this year.
"I am honored to be selected by the players of the PHF to serve as the Executive Director of the Players' Association," said Sinatra. "The grit,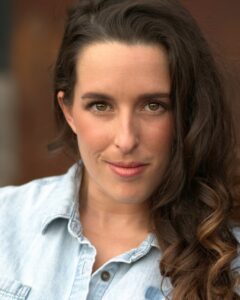 determination, and work ethic of these players is inspiring. They are champions on and off the ice and I couldn't be more proud to serve them. We want to change the sport of hockey for the better and continue to create opportunities for both current and future players."
Sinatra is an attorney and has been an in-house counsel for a professional sports team, a multinational company, and various startups. As CEO and Founder of Your Potential for Everything, she leads a strategic sports consulting firm that specifically guides women and minorities in the sports and entertainment industry to gain clarity, confidence, & grow their businesses. She holds a JD from Texas A&M University School of Law and a BBA in marketing from Texas A&M University.
"We are particularly enthusiastic about having Alex Sinatra lead us through an upcoming period where we expect a vast influx of investment into the league and, with that, significant opportunities for our players," said Boston Pride player representative Kaleigh Fratkin. "Beyond her command of the negotiation table, her prowess as a marketer will resonate well with PHF players as we collectively seek new and exciting ways to increase our market visibility and showcase our talents."