Will High School Athletes Be the Next to Reap NIL Benefits?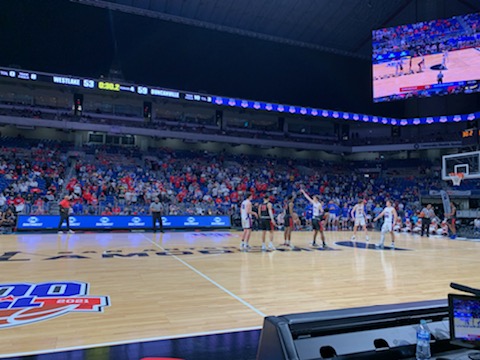 The answer of course is yes. But not without a fight.
Witness the posturing from the Florida High School Athletic Association on July 1:
"Florida Statute 1006.74 went into effect and will provide intercollegiate student-athletes attending a postsecondary institution an opportunity to earn compensation for his or her NIL (Name, Image and Likeness) in amounts that are "commensurate with the market value" for the authorized use of their NIL.
Relative to the recent Supreme Court case and legislation involving student-athletes of all levels, the FHSAA has received multiple inquiries regarding the FHSAA's rules pertaining to the NIL for high school athletes that are participating at member schools.
"As we prepare for the upcoming school year, please be reminded that there has been no change to the FHSAA Bylaw regarding amateur status," said Executive Director George Tomyn.  "A student participating for a FHSAA member school who capitalizes on his/her athletic fame by receiving money or gifts of a monetary nature will forfeit his/her amateur status and eligibility in a sport for one year." (FHSAA Bylaw 9.9.2(c))
Designated as the governing body for high school interscholastic athletics in the state of Florida, the FHSAA enforces Florida Statutes, FHSAA Bylaws, and FHSAA Policies. Under the current provisions of FHSAA Bylaw 9.9, an amateur is one who engages in athletic competition solely for the physical, mental, social and pleasure benefits derived from the activity.
Common examples that may forfeit a student-athlete's amateur status are:
Competing for money or other monetary compensations
Receiving any award or prize of monetary value which has not been approved by the FHSAA
Capitalizing on athletic fame by receiving money or gifts of a monetary nature
Signing a professional playing contract in any sport or hiring an agent to manage his/her athletic career
Competing under an assumed name"