Jenner & Block Partner Offers Insights on the Sports Lawyer Profession and the Issues of the Day
(The following article appeared over the summer in Sports Litigation Alert. The Alert offers subscribers the industry's most extensive searchable archive of sports law-specific case summaries and bylined articles.)
Jenner & Block partner Michael J. Nelson has represented sports clients at the professional, collegiate and high-school levels in concussion, contract, name-image-likeness, licensing, antitrust, TV rights fees and apparel disputes. His diverse experience includes the high-profile Reggie White and American Needle football cases. Notably, he helped his client win the landmark dismissal of the first putative concussion class action in the nation against a statewide high school athletic association.  Here, he shares his insights on key issues in sports as well as the evolution of player relationships with their teams.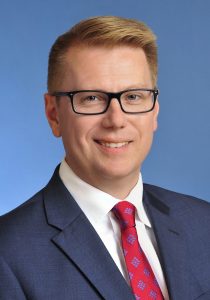 Question: How did you get started in sports law?
Answer: Many people think that I was a star athlete or had some family connection to sports, but neither is true. The truth is that I was in the right place at the right time. I was an associate at a big law firm doing the very best work I could on a complex contract case for a demanding partner. This partner happened to have a relationship with the NFL Players Association executive director. So when a sports case came along, I became the lead associate on it. It allowed me to get a behind-the-scenes look at the relationships between NFL owners and players and the front lines of a dispute about TV contracts with the major networks. It went to trial in January 2011 and opened the door to a sports law career for me.
Q: How has the relationship between amateur (collegiate, etc.) athletes and their teams evolved and what's the outlook for that relationship?
A: In the old days, athletes — whether amateur or professional — played to some extent for the glory of the sport. Today, for better or worse, sports is a pathway to wealth and stardom. The sports world has changed dramatically because of the incredible influx of money.
Right now, there is an evolving legal standard for teams' duties toward athletes. And even at the travel sports levels, protecting players is of growing importance and not just for injuries and concussions but against player-related misconduct such as sexual abuse.
More and more, standards are growing increasingly complex and the law is trending now toward teams owing more duties to players. For example, issues of name/image/likeness are growing as legal theories such as in issues of unjust enrichment and rights of publicity. We're also watching as plaintiff's lawyers are looking more and more into duties to share the wealth, so to speak, with players.
Q: What do you believe are the greatest legal challenges facing amateur athletes and their teams?
A: There are many. Player safety. Policing coaching misconduct. Sharing revenue generated by name/image/likeness issues via TV rights, video games, gambling (now that it's legal) and jersey sales. Sorting out duties to protect players and what revenue sharing applies. These are all tension points that need to get resolved. Historically, these issues were almost totally balanced in favor of teams and schools. Today, athletes are looking for more opportunities to share in the revenues generated in sports.
Also, "academic fraud" or "failure to educate" claims are developing. Related to the "academic fraud" and eligibility episode at the University of North Carolina where players sued, saying, "Hey, you promised me a scholarship but also a world-class education and my opportunities to learn and get a job are gone." This case was kicked out of court twice on procedural issues. Don't be surprised if, somewhere, sometime, some players make another run at this type of claim, which may further change the landscape.
Q: Tell us how these same issues play out at the professional level?
A: Yes, these issues usually play out through the collective bargaining agreements and will be hashed out at the bargaining table. But as we've seen, sometimes they spill over into the courts as with the concussion litigation; former player name, image, likeness lawsuits; and litigation surrounding the collective bargaining process, to name a few examples.
Q: Similarly, what do you think the greatest legal challenges are for pro athletes and their teams?
A: I'll focus on two in the NFL: addressing the inherent violence of the sport and what you might call civil disobedience, both of which may be affecting viewership.
Following the NFL controversy over the National Anthem, there are people who are tuning out. In many ways, this issue is just an example of the growing voice and influence of the individual players. What you might call the "cult of personality" is real — players are the stars of the game, and they know how to leverage their brands more than ever before.
Violent sports also raise player safety concerns, an issue that has spilled over into the NHL. One of the greatest legal challenges will be resolving legacy concussion issues, which have already cost teams millions of dollars. But there is more. Players are now looking at suing entities other than their teams for their injuries. Perhaps the most prominent of this new class of lawsuit is former NFL running back Reggie Bush's $12.5 million award for a knee injury suffered at the Los Angeles Rams' former stadium in St. Louis. Many people think this result could embolden players to bring more personal injury suits against teams, a tide the league will attempt to stem in the upcoming round of labor negotiations.
Q: Name-image likeness issues and branding are among the hottest issues facing both amateur and professional athletes.  Can you tell us how these issues have evolved?  Do you think teams are going to need to realign the way they pay athletes for their likenesses? 
A: We've already talked about this a little bit, and I'll reiterate that the growth of 24/7 sports television and the continuing commercialization of athletes brings these issues front and center. When you are made to be a video game avatar that generates extraordinary revenue, the athlete now wants a cut. Sorting that out at the amateur level continues to be an emerging issue.
Sports is very much moving to an entertainment model. Actors and artists get residual payments every time their "performances" are viewed. When their names/images/likenesses are used, we may see athletes getting a large share going forward.
Q: Sports teams have paid out millions of dollars as part of the ongoing saga of concussion litigation.  Is there an end in sight, or do you see this playing out for decades?
A: It's hard to see an end to these cases because they have been going on since about 2011 with very few things resolved. For example, the 2013 NFL settlement is facing challenges, and there a number of ongoing cases over individual issues.
In the NHL, class certification was denied because the court said that damages are so unique to each individual. While that was a huge victory for the NHL, we will now watch as these cases are played out individually over a long period of time.
The NCAA provides a good road map there. While two big class actions are slowly playing out, multiple individual plaintiff cases are moving and tackling emerging issues like what duties were owed to players and how far back in time can players reach to bring claims from injuries decades ago.
Q: With the 2020 NFLPA collective bargaining negotiations nearing, what key issues will be on the table?
A: We've talked about some of the major issues such as TV revenue sharing in light of reduced growth in viewership, player discipline in light of the National Anthem controversy and the fallout from the Reggie Bush lawsuit, among other issues.
But let me highlight a new issue. In its last term, the US Supreme Court legalized sports gambling and it's a new world out there now. Teams don't know what their shares will be, but remember, if there is money coming in, the players are going to want to be part of it.
Let's just say that money will continue to be the number one issue at every level of sports.