Q&A with a Sports Law Expert – Thomas Sawyer
Thomas Sawyer holds an Ed.D. from Virginia Polytechnic Institute and State University. He is Professor Emeritus at Indiana State University and a Risk and Sports Management Consultant. His areas of specialization are Sport Facility Design, Sport Finance, Sport Law, Sport Management, and Sport Marketing.
What were the circumstances that caused you to gravitate to sports law?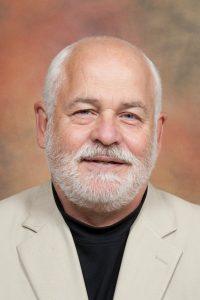 When I was working on my doctorate I was required to have a cognate area of study (30 hours outside my area of study). After much thought I choose law because of my long-term goals of being employed in higher education administration. I felt legal studies would be a good fit along with finance. After explaining my mission to the Dean of the School of Law at Washington and Lee University (W&L), he graciously allowed me to take up to ten courses to complete my cognate for my doctorate at Virginia Polytechnic Institute and State University (VPI) in the mid-seventies. At the time, I was working at Virginia Military Institute (VMI) literally a driveway away from W&L. VPI and W&L agreed upon the scope of my work at W&L and off I went. It began a very interesting journey.
In the mid-eighties, I was the person who took the lead in developing a B.S., M.S. and Ph.D. in sport management at Indiana State University. It took nearly twenty years to complete. One of many courses needed to be developed was one focusing on Sport Law/Risk Management. Finally, my legal education became of value. As I was developing the first graduate course – sport law – I became very interested in the law and its influence on the management of sport. Back in the early eighties, when I was developing the course, sport law was not a topic in law schools; but, many legal areas could easily be applied to the management of sport and would be very valuable to future sport managers.
Within the sports law field, what are your areas of expertise?
I am a university professor of sport management, who is also a recreation, physical activity, and sport forensic expert as well as a consultant for planning and managing physical activity, recreation, and sport facilities. As a recreation, physical activity, and sport forensic expert, I work with lawyers in a wide-range of physical activities including playgrounds, skating (ice and roller), go-carting, off-roading, boating, climbing; snowmobiling, baseball, bicycling, tennis; skiing (snow and water), sledding, softball, swimming and diving, and golfing. Oftentimes, these investigations involve the design, operation, maintenance, and supervision of sport facilities or the design, manufacturing, maintenance, and warning labeling of sports equipment. I am experienced in handling these various aspects for both property damage and personal injury incidents. In addition, I can assist in determining potentially liable parties, including designers, manufacturers, installers, owners, operators, service/maintenance contractors, and/or the injured plaintiff(s), and/or defendant(s).
What is the most significant sports law case that you've been involved in?
The most significant case I have worked with attorneys in my consulting business of 30 years was Robert Kazalonis v. National Softball Association, et al. This case was about a young adult who was playing softball in a recreational league who was attempting to catch a ball near the outfield fence and fell over the fence head first on to a concrete sidewalk and later died. The result of this case was the local township no longer allowed adults to play softball on any youth fields and built four new softball fields for adult competition meeting all safety standards established at the time and the National Softball Association to change its field requirements for adult competition.
What is the most rewarding thong about being a sports law professor?
I am a university professor of sport management who has taught sport law for over 30 years. There are a number of us still teaching in the profession but as time passes there are fewer and fewer of us. We truly are a breed moving to extinction as the years go by. But without us in the non-law school front in the very early eighties, there would not have been sport law in sport management programs today.
What I enjoy the most is opening the eyes and minds of the young future professionals.
Do you have a pedagogical philosophy when it comes to your academic practice?
Teaching Philosophy: … education is not to reform students nor amuse them nor make them expert technicians. It is to unsettle their minds, widen their horizons, influence their intellects, stimulate their curiosity, allow them to create freely, and teach them to think logically, if at all possible.
Do you teach in the fall, spring, and/or summer?
All three terms
Do you use a text? If so, which one?
Undergraduates:
Spengler, Anderson, Connaughton, & Baker, III (most recent edition). Introduction to Sport
Law. Champaign, IL: Human Kinetics.
Pittman, Spengler, & Young (most recent edition). Case Studies in Sport Law. Champaign, IL: Human Kinetics
Graduates:
Wang, G.M. (most recent edition). Essentials of Amateur Sports Law.  West Port, CT: Praeger.