Five Sports Law Programs from the 'Top Twenty You Need to Know About'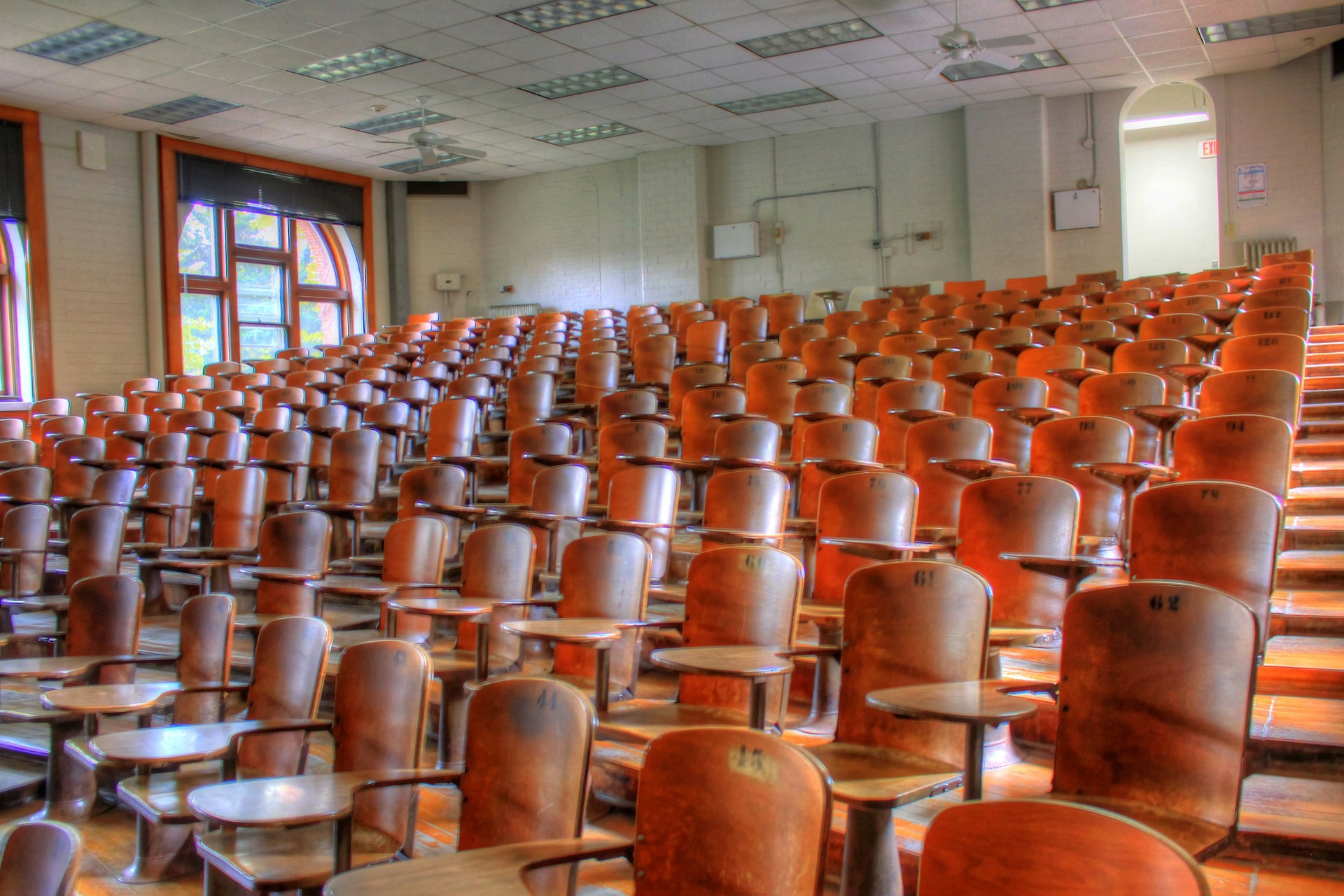 (Editor's Note: What follows is an excerpt from an article written over the summer by Attorney Hayes Rule for Sports Litigation Alert about the "Top Twenty Sports Law programs You Need to Know About.")
Many aspiring lawyers want to utilize their legal training in the sports industry. "Sports law," at its core, is the application of legal principles and thought to sports-industry clients. Therefore, lawyers practicing nearly any type of law—be it personal injury, labor and employment, immigration or corporate—could consider themselves a "sports lawyer" if they have clients in the sports industry.
With that in mind, there is no one true path to being a "sports lawyer." The best first question to ask yourself may be, "Where do I want to apply my legal skills?" Would you like to work in-house for a sports team, sports league or sports company? Private practice in a law firm, providing specialized advice to sports clients? For a university doing compliance or NIL? Pondering these questions could give you insight on how to give yourself the best chance to achieve your sports lawyer goals. Know that your legal skills can be applied in a diverse range of areas in the sports industry.
Regardless, a good rule of thumb is to go to the best law school possible while weighing other life factors (financial cost and geographic location, to name a few). For example, I would not advise you attend a school on this list that is lower ranked over a top-ranked school such as Yale (which is not on the list). Ultimately, the primary goal is to become the best lawyer you can become. Attending a top-ranked school such as Yale, even if it doesn't focus on "sports law," affords wonderful job opportunities that will train you well and lead to sports law opportunities in your career. Sports entities, ultimately, want to hire and work with great lawyers. So, focus on becoming a great lawyer first and then supplement that with educating yourself about the sports industry.
This list is best utilized as a guide to see which law schools have made efforts, whether from the administration or student body itself, to focus on the area of sports law—student organizations, competitions, classes, certificates, internships and alumni. If you are considering schools similarly-ranked, this list may give you an idea which school is a better fit. For example, if you're considering the University of Miami versus the University of Connecticut, Miami would offer you a better sports law experience and (most likely) more sports law opportunities early in your career. However, if you're considering Miami or Yale, and all things are otherwise equal, I would advise Yale. Don't simply choose Miami over Yale because I have not listed Yale on this article. Ultimately, there is no one-size-fits-all answer. Lawyers working in sports have gone to all types of law schools all over the United States. I encourage you to simply use this article as additional information in your toolbelt.
Here are some of the best law schools in the United States with a focus on sports law (in no particular order).
(1) Harvard Law School
The law school sells itself on name alone, but Harvard Law School offers something most other T14 schools don't—a robust sports law curriculum. The program is led by Professor Peter Carfagna and offers the following: a sports law clinic with access to sports law externships, the Harvard Journal of Sports and Entertainment Law (with print and online portions, with the online portion being more accessible to student publications), an active student organization, an annual sports law symposium in April with an impressive roster of speakers and a plethora of alumni in the sports industry.
One of Harvard's greatest assets may be its sports law clinic, which allows students to work for sports organizations while in school. The clinic has three available courses: (1) legal theory and history of America's three major sports leagues, which leads to CBA-related placements in teams and leagues; (2) advanced contract drafting, which leads to in-house placements in teams and leagues; or (3) representing professional and pre-professional athletes, which leads to placements at agencies.
Students will take a course and then work in a placement afterwards. The clinic courses will practically prepare students for placements by, for example, practicing the negotiation of venue agreements.
"Primarily in the drafting course, we are drafting sports marketing agreements every day, all day," Carfagna said. "Basically what I am preparing you for is a career where you can hit the ground running in a placement at a league or team, or when you graduate, at a law firm, where you'll have a leg up. You'll have already studied this stuff and done this stuff."
The clinic has connections with placements all over the sports industry—teams across all major sports, sports agencies, unions, leagues and much more. Having sports law experience on your resume during law school is a huge boost.
Additionally, attending Harvard gives students a leg-up when applying for summer associate positions in Big Law firms such as Proskauer Rose, Covington & Burling, Winston Strawn, Latham & Watkins and others.
(2) Marquette University Law School
Led by Professor Paul Anderson, Marquette Univeristy Law School's sports law program is one of the most dedicated and active communities in the United States. Marquette is known as a school that produces many future sports lawyers, so the law school's alumni base is very strong.
Anderson said the sports law program has events "just about every week of the semester" for its students, with its largest events in the summer (an annual summer seminar, most recently on June 23, 2023) and fall (its annual fall conference in mid-October). The school offers 17 sports law courses, the National Sports Law Institute's sports law certificate and six different student organizations. The National Sports Law Institute partners with Marquette and is an educational and research institute for the legal, ethical and business issues in sports at all levels.
Marquette also offers 35 internship opportunities each semester. Students have worked for a myriad of sports entities ranging from the NCAA to Major League Baseball, Nike or sports agencies. Further, students can participate in the Marquette Sports Law Review, one of the nation's preeminent sports law reviews.
Marquette students are quite active participants in the sports law industry and commonly attend the Sports Lawyers Association's annual conference.
(3) University of Miami School of Law
Located in one of the entertainment capitals of the world, University of Miami School of Law takes advantage of its prime location and sports industry connections to produce many future sports attorneys. Dean Greg Levy runs the program and has compiled a very competitive list of sports-based courses and faculty.
"The program covers the intersection of entertainment, arts, and sports law through practice-oriented and topical courses," Levy said. "Run and taught by prominent faculty and attorneys and guided by a preeminent advisory team, students access co-curricular lectures, site visits at local professional sports, entertainment companies and art institutions, practicums, and courses abroad."
One differentiating factor for Miami is that, on top of a J.D., the law school offers a robust Sports, Arts and Entertainment LL.M. Miami law students can complete the LL.M. through an accelerated program (less than four years) or non-Miami law students can complete the LL.M. program.
Miami also stays current with its course offerings; for example, some of its new classes this fall will include "Chat ENT: AI's Impact on Entertainment and Sports" and "Blank Spaces: IP Law Through the Lens of Taylor Swift and Others." Miami also offers "short courses," week-long sports-centric courses.
Students remain active in the law school's sports law society, and an impressive symposium is held each year in March/April. Miami's location in South Florida (and Florida as a whole) gives it access to a diverse range of sports opportunities, and students who are interested in Latin America would be pleased by the law school's focus on international law, as well.
(4) Tulane University School of Law
Many sports law programs boast about alumni participation, but Tulane University School of Law takes that as seriously—if not more seriously—than any other law school. Led by Professor Gabe Feldman, Tulane offers a formal "Sports Law Mentorship Program" between students and alumni, the only such formal program known by the author of this article.
"In 2022 over 160 sports executives engaged with our students through our Sports Law Mentorship Program, Sports Law Society Speaker Series, Entertainment & Sports Law Conference, Women in Sports Law Symposium, four negotiation competitions, and more," Eric Blevins, Sports Law Program Manager, said. "Many of these professionals are Tulane Law alumni who hold positions in many major league team front offices, general counsels' offices, players associations, major sports agencies, and much more."
Tulane has been on the forefront of sports law education for a while; it was the first law school in the United States to offer a sports law certificate. Tulane certainly earns marks for being innovative and active in the sports law space.
Along with having strong alumni relationships (which are important in the sports industry), Tulane students have the following opportunities: producing and editing the Sports Law Journal, an annual publication of the Sports Lawyers Association; producing The Sports Lawyer, a monthly electronic newsletter; producing Sports Law Weekly, a weekly electronic newsletter; and hosting well-known football contract negotiation and baseball arbitration competitions (along with newer basketball and fútbol competitions).
Additionally, students can attend the Sports Lawyers Association conference for free, a very nice perk that few—if any—other law schools offer. The Sports Lawyers Association is arguably the best organization of practicing sports lawyers in the country, so networking opportunities at the conference for no fee is a great benefit to your sports law career.
(5) Villanova University Charles Widger School of Law
Located outside of Philadelphia and not far from New York City, Villanova University Charles Widger School of Law's sports law program is a force to be reckoned with considering its vast amount of offerings. Led by Professor Andrew Brandt, a long-time sports agent and front-office executive with the Green Bay Packers, Villanova's sports law negotiation teams have had some recent success.
Villanova offers just about everything other strong programs offer: an active sports law society, the annual Moorad symposium in April with industry thought-leaders, a sports law speaker series, the sports law certificate and the Jeffrey S. Moorad Sports Law Journal.
The sports program also has a sports law blog where students, including first-year students, can write on topical issues. Earning publications and publishing experience is a great way to create a name for yourself in the sports industry, and Villanova has a blog in place for students to start building their resume as soon as they step on campus.