Marquette Sports Law Grad Named Director of Athletic Compliance at Minnesota, to report to GC's Office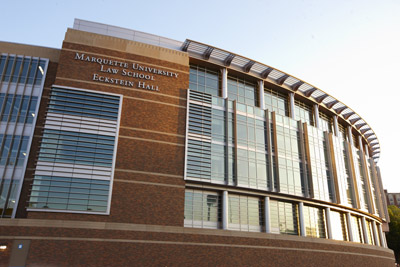 The University of Minnesota Office of the General Counsel has announced the hiring of Kevin Gomer as the Director of Athletic Compliance. In this role, Gomer will report to the University's General Counsel and is responsible for overseeing all compliance efforts related to NCAA, Big Ten, and WCHA rules at the University of Minnesota.
Gomer is deeply familiar with the University of Minnesota Office of Athletic Compliance, as he started on staff in 2016 in an entry-level role as a compliance coordinator. During the past seven years, Gomer has worked his way up in the office, serving in multiple positions, most recently as the senior associate director of compliance while also being the main compliance point of contact for the Gopher football program. Prior to Minnesota, Gomer worked at the American Athletic Conference and interned in the Marquette University Office of Compliance.
A native of Peoria, Ill., Gomer graduated from Illinois State University in 2011 with a degree in marketing. Gomer then earned his J.D. from the Sports Law Program at Marquette University Law School.