National Women's Soccer League Announces Three Senior Hires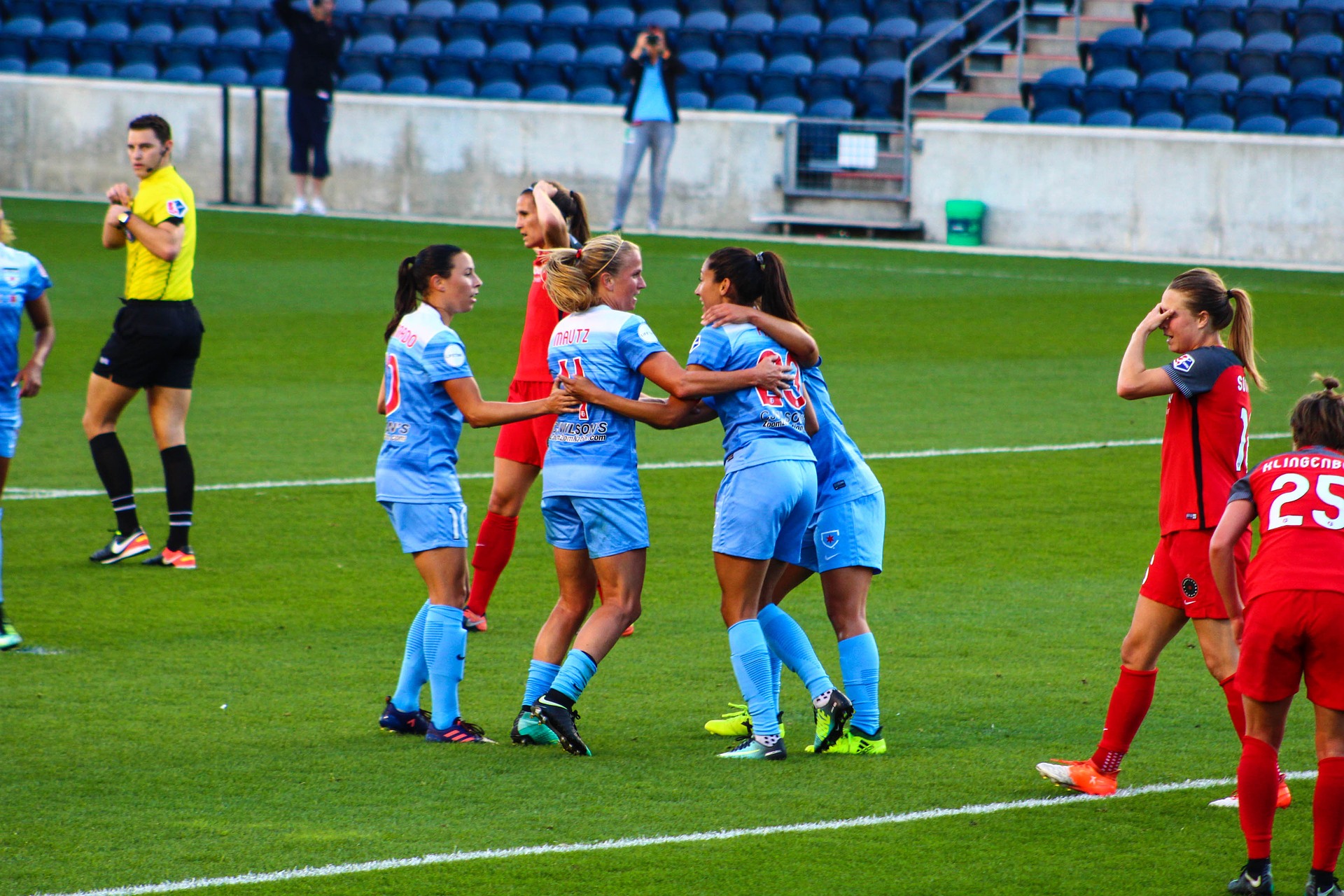 The National Women's Soccer League today announced the addition of three senior-level hires to the front office, including Dr. Andria Johnson as Senior Director of People and Inclusion, Bobbi-Sue Doyle-Hazard as Vice President of Legal and Jordan Dolbin as Head of Social and Influencer Marketing.
"These three highly accomplished individuals bring with them incredibly relevant experience, having previously worked at teams, media companies and other leagues," said NWSL Chief People and Culture Officer Lauren Lopez. "Our league executives are integral in setting the tone and level of excellence that we want reverberating across the league, and I am confident Andria, Bobbi-Sue and Jordan will help us set new standards and continue our mission of creating a league that effectively supports our rapid growth."
As Senior Director of People and Inclusion, Johnson will oversee the development and implementation of diversity, equity and inclusion programs in the front office and across the league. Working closely with players and staff, Johnson will spearhead the application of best practices that reflect the perspectives and experiences of the league's diverse community and provide strategic guidance and administrative oversight geared toward fostering an inclusive environment for all.
"I couldn't be more thrilled to join this league and be in a position to define the diversity, equity, and inclusion strategy," said Johnson. "The NWSL is home to an exceptionally diverse group of players, coaches and staff and we will continue to champion that diversity as part of our collective mission to create an environment where all feel supported and empowered to succeed. I look forward to working alongside my colleagues in the league office and at the club level to establish meaningful programming and initiatives that underscore the incredibly important role DEI plays both on and off the pitch."
As the league's Vice President of Legal, Doyle-Hazard will oversee all licensing and media rights agreements and sponsorship transactions, in addition to providing legal expertise regarding ownership transactions, expansion matters and other strategic initiatives. She will also support the league and clubs on intellectual property matters, including trademark and copyright prosecution, maintenance and enforcement.
"I'm excited to join the NWSL at such a pivotal moment when women's sports have the spotlight they have long deserved," said Doyle-Hazard. "The NWSL is driving the industry forward and it's an honor to play a part in the seismic changes that are occurring within our league and beyond."
In her role as Head of Social and Influencer Marketing, Dolbin will develop and guide the league's strategic use of social media to connect fans, players and influencers in a global conversation that effectively tells the story of the NWSL and its athletes, strengthens engagement from new and existing fanbases and bolsters brand and business growth.
"I'm honored to be joining the NWSL family as the Head of Social and Influencer Marketing," said Dolbin. "The league is comprised of such a diverse and compelling group of athletes, and I'm excited to have the opportunity to tell their stories in fresh and innovative ways as we continue to grow our fanbase and solidify the league as a trailblazer in today's fast-paced sports landscape."
About Dr. Andria Johnson  
Dr. Johnson joins the NWSL following nearly two years at Red Ventures, where she served as the Director of People Operations for RV Travel. Previously, she was the Senior Human Resources Director at the Dallas Mavericks of the National Basketball Association (NBA)'s Dallas Mavericks, and spent three years at the NBA league offices, where she served as a talent acquisition recruiter.
Dr. Johnson received her Bachelor of Business Administration degree from the University of Central Oklahoma before completing her Master of Business Administration at Ashford University and her Doctor of Business Administration in Human Resource Management at Capella University.
She is also active with Women in Sports and Events (WISE) where she serves as a WISE DFW WISE Within Chair, accelerating professional development by connecting professional-level members to more experienced members through personal one-to-one mentoring and national online resources.
About Bobbi-Sue Doyle-Hazard 
Doyle-Hazard comes to the NWSL from NBC Sports where she was Counsel, Business & Legal Affairs, advising the business on issues related to production and matters of first impression. She was also the principal business affairs/ show lawyer for sports-related documentaries on NBC's streaming service, Peacock. Prior to NBC, she served as the Assistant General Counsel for the Tampa Bay Buccaneers. She began her career as General Counsel and Director of Human Resources for the family of life sciences companies under the New England Cryogenic Center umbrella.  She also spent time as associate corporate counsel for Granite Telecommunications, a billion-dollar telecom company just outside Boston.
Doyle-Hazard graduated from the UMass Sport Management and Legal Studies undergraduate programs and Penn State's Dickinson School of Law. She is a strong advocate for mental health wellness and breaking the stigma surrounding mental illness and is a founding board member of the Lawyers' Depression Project, a non-profit focused on peer-to-peer support for legal professionals.
About Jordan Dolbin 
Dolbin previously spent nearly eight years with the National Football League (NFL), all of which were spent working in the league's Social and Influencer Marketing department. She began her tenure as a social media content coordinator, before moving over to social marketing, where she eventually came to oversee all of the NFL's player social marketing. She also spent time working with the NBA's Orlando Magic and Sporting Kansas City of the MLS.
Dolbin played collegiate soccer at Cal State Fullerton and Baker University and obtained her Master's degree from the University of Minnesota's Hubbard School of Journalism and Mass Communication.