DraftKings Submits Superior Proposal to Acquire PointsBet's U.S. Business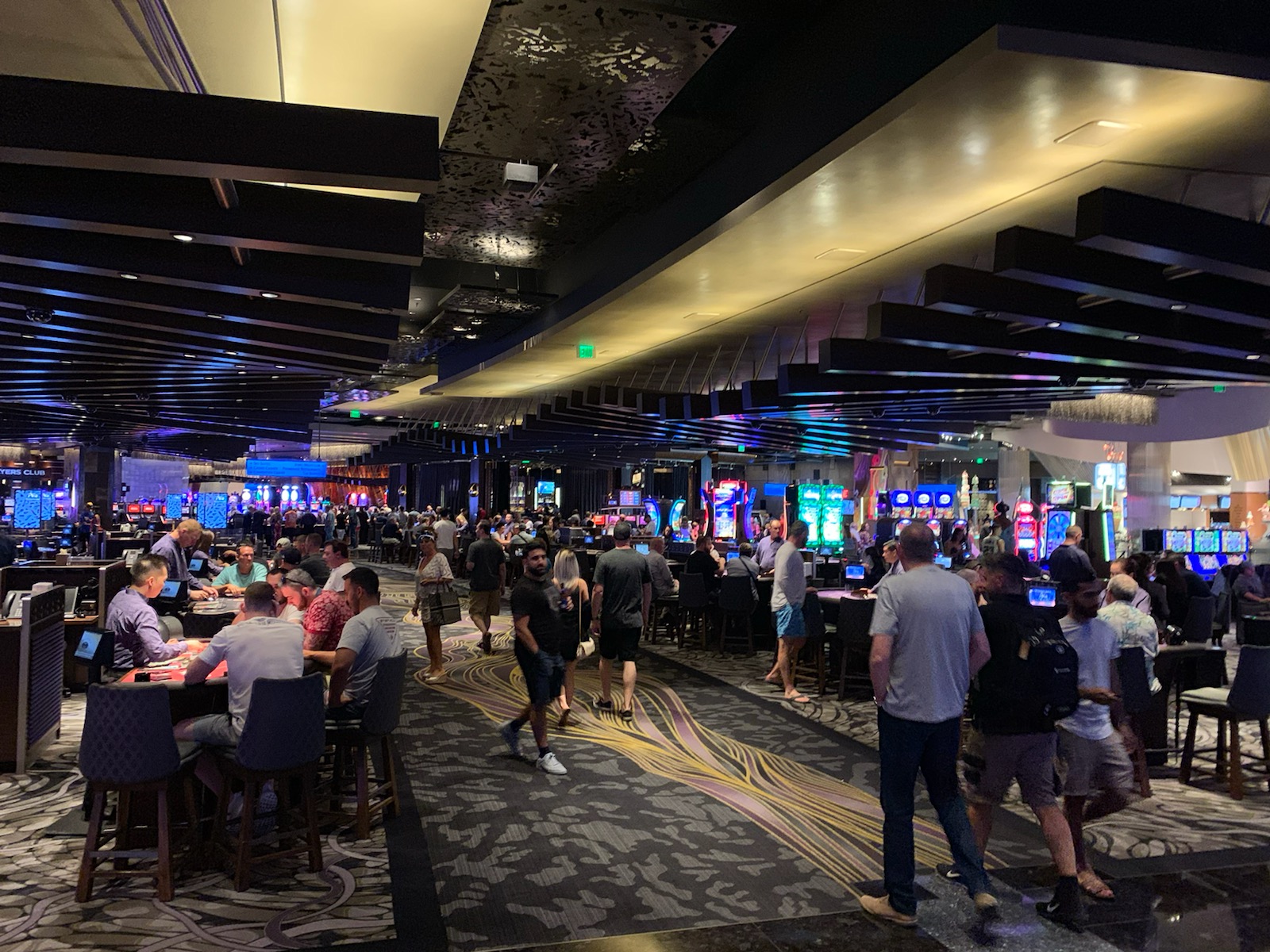 DraftKings Inc. (Nasdaq: DKNG) ("DraftKings") has announced that it has delivered a letter to both the Non-Executive Chairman and Chief Executive Officer of PointsBet Holdings Ltd. ("PointsBet") "setting forth an indicative offer to acquire" PointsBet's U.S. business in an all-cash transaction with a purchase price of $195 million (the "Proposed Transaction"). DraftKings' proposal represents a 30% premium to PointsBet's existing agreement to sell its U.S. business and is subject to the conditions described in the letter.
"While we continue to focus on operating more efficiently and driving substantial organic revenue growth in the United States, we will also look to prudently capitalize on compelling opportunities at attractive valuations, as is the case with PointsBet's U.S. business," said Jason Robins, DraftKings' Chief Executive Officer and Co-founder. "We believe DraftKings is uniquely positioned to submit this superior proposal due to our scale and corresponding ability to generate meaningful synergies from the acquisition."
"We expect this transaction to increase our Adjusted EBITDA potential in 2025 and beyond and not impact our expectations of achieving positive Adjusted EBITDA in 2024," said Jason Park, DraftKings' Chief Financial Officer. "We are excited about the potential synergies available by acquiring PointsBet's U.S. business, including offering our customers interesting new bet types and accelerating our roadmap of bringing in-house more of our mobile sports betting technology."
The full text of DraftKings' letter to both the Non-Executive Chairman and Chief Executive Officer of PointsBet is provided below:
June 15, 2023
Mr. Brett Paton, Non-Executive Chairman of the Board
Mr. Sam Swanell, Chief Executive Officer
PointsBet Holdings Ltd.
Level 2 165 Cremorne Street
Cremorne, VIC 3121, Australia
Re: Indication of Interest in the Acquisition of PointsBet's US Business
Dear Brett and Sam:
On behalf of DraftKings Inc. ("DraftKings", "we", "us" and "our"), I am submitting this indicative offer (the "Indicative Offer") to acquire the United States online sports betting, iGaming and retail sportsbook business ("US Business") of PointsBet Holdings Ltd. ("PointsBet") on the terms and conditions described below (the "Proposed Transaction").
While we understand that PointsBet is currently party to a Stock and Equity Sale Agreement (the "Existing Agreement") with Fanatics Betting and Gaming ("Fanatics") for the sale of the US Business, our Indicative Offer and the Proposed Transaction delivers a significant premium to Fanatics' offer for the US Business, and we believe that your board of directors will agree that it constitutes a Superior Proposal as defined under your Existing Agreement, both due to the value it would deliver to your shareholders and our expected ability to consummate the Proposed Transaction more quickly with improved consideration and otherwise on terms that are substantially similar to those you have agreed with Fanatics.
Key Elements of the Indicative Offer & Proposed Transaction
The terms and conditions of our Indicative Offer and the Proposed Transaction are as follows:
Transaction Perimeter and Structure: We propose to acquire the US Business under terms and conditions (other than the more attractive proposed consideration) that are substantially consistent with your Existing Agreement with Fanatics, as described in Annexure A of your May 15, 2023 press release.
Purchase Price and Consideration: We are offering to acquire the US Business for USD $195 million in cash, on a debt-free and cash-free basis. Our Indicative Offer represents a 30% premium to Fanatics' proposal of USD $150 million under the Existing Agreement.
Financing: The Proposed Transaction will not be subject to any financing condition, as DraftKings would complete the Proposed Transaction using cash from its balance sheet and does not need to raise any additional capital.
Required Approvals and Timeline to Closing: DraftKings expects that customary regulatory approvals, including the approval of gaming regulators in relevant U.S. jurisdictions, will be required in connection with the Proposed Transaction. As a licensed entity in all of the jurisdictions in which you operate the US Business, we believe that we are uniquely positioned to obtain the requisite regulatory approvals on a more expedient timeframe than under your Existing Agreement with Fanatics. This higher level of deal certainty and speed to completion will enable PointsBet to return capital to its shareholders more quickly, which represents another reason that our Indicative Offer is superior to your Existing Agreement with Fanatics.
Internal DraftKings Approvals and Conditions: Our Indicative Offer has the full support of the highest levels of our organization. Our Transaction Committee and executive leadership team have been informed of this Indicative Offer and are enthusiastically supportive. However, as is customary, DraftKings' entry into definitive agreements will be subject to the satisfactory completion of our reasonable due diligence, the negotiation of mutually acceptable transaction documentation and final internal approvals.
Due Diligence; Timeline to Signing a Definitive Agreement: Given the due diligence work already performed based on publicly available information, we are prepared to move forward quickly and efficiently with a targeted due diligence process. Subject to prompt access to management and requested information, we are confident that due diligence could be completed and definitive agreements executed in approximately three weeks.
We believe that this Indicative Offer constitutes a Superior Proposal, such that PointsBet may engage with us towards the consummation of the Proposed Transaction consistent with its obligations under the Existing Agreement with Fanatics.
Transaction Rationale
DraftKings is uniquely positioned to submit this Superior Proposal due to the substantial synergies that we expect to be able to capture by combining your US Business with our scaled position in the United States. Further, we believe the Proposed Transaction would create value for DraftKings in several ways, including:
Enhanced Product: DraftKings will benefit from PointsBet's product capabilities, such as its unique "pointsbetting" functionality, which will further our product differentiation and drive increased engagement for existing and new users;
Additional In-House Capabilities: PointsBet's technology will bring further trading capabilities in-house for DraftKings, which will drive increased margins by eliminating certain external supplier costs; and
Considerable Synergies: DraftKings will be able to capture significant synergies through improved customer acquisition and monetization, marketing efficiencies, and fixed cost rationalization.
Advisors
DraftKings has engaged BofA Securities and The Raine Group, as our financial advisors, and Sullivan & Cromwell LLP, as our legal counsel, in each case in connection with the Proposed Transaction.
Legal Matters
As is customary, this letter is intended to convey DraftKings' non-binding interest in the Indicative Offer and Proposed Transaction and does not constitute a binding offer or commitment on the part of DraftKings to negotiate or execute a definitive agreement with respect thereto. The failure of DraftKings or PointsBet, for any reason, to proceed with negotiating or executing definitive agreements will not impose any liability on such party or any of its equity holders.
Our Superior Proposal
We would like to reiterate that DraftKings is fully committed to pursuing the Proposed Transaction. We are convinced that our Indicative Offer presents a superior financial outcome for PointsBet shareholders with a clear path to consummation. We, therefore, strongly believe that a successful transaction on the basis of our Indicative Offer represents a truly compelling opportunity for all parties involved and would be in the best interests of PointsBet and its shareholders and other stakeholders.
We expect that PointsBet's board of directors will wish to consider the contents of this letter and to discuss it with its financial and legal advisors. In the meantime, should you or your advisors wish to clarify or discuss any aspect of this letter or our Indicative Offer, please either contact me or invite your advisors to contact Chris Cormier ((646) 855 4244) of BofA Securities or John Salter ((415) 254-9244) of The Raine Group.
I very much look forward to meeting with you to discuss this exciting Indicative Offer, including any ideas you may have to make this process as fast and efficient as possible.
Very truly yours,

Jason Robins
Chief Executive Officer and Chairman