Several lawyers Appointed to USTA 2023-24 Board of Directors; NCAA's CMO to Serve as Chairman of the Board and President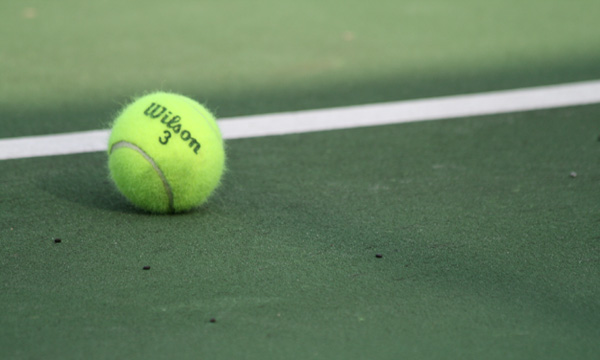 The USTA has announced its new Board of Directors for a two-year term that starts January 1. The group includes several lawyers, some of which actively practice sports law, as well as the NCAA Chief Medica Officer, Dr. Brian Hainline, who will serve as Chairman of the Board and President.
Dr. Hainline, of the USTA Midwest Section, is beginning his fifth term on the Board, where he most recently served as the First Vice President during the 2021-2022 term.
Hainline played No. 1 singles and doubles in his senior year at the University of Notre Dame, where he graduated Phi Beta Kappa (philosophy) before going on to earn his M.D. at the University of Chicago and his neurology specialty at The New York Hospital-Cornell Medical Center. Hainline was a founding member of the USTA Sport Science Committee and has been a member of the International Tennis Federation Sport Science and Medicine Commission since 1993, serving as chair since 2003.
He was the Chief Medical Officer of the US Open Tennis Championships for 16 years and held the same title for the USTA for four years. Currently, Hainline is the NCAA Senior Vice President, Sport Science Institute and CMO. He is the first person to hold this title in the history of the NCAA.
Those from the legal community that were appointed to the board include:
Jeffrey M. Baill of the USTA Northern section has been elected to serve his fourth term as Director at Large on the USTA Board of Directors. Last term, he served as the Board Liaison to the Adult Tennis Leadership Council, Chair of the Audit Committee, and also chaired a Social Justice Task Force. He was previously a member of the Strategic and Creative Planning Committee. Baill has served in many roles as a USTA national volunteer, including two terms on the Learning and Leadership Development Committee, where he led subcommittees in developing best practices for volunteers and board orientation procedures for the USTA Sectional Association. He has been a member of several governance-related task forces and served a term on the USTA Nominating Committee. He also was chair of the President's Committee, a member of the Delegates Committee and vice chair of the Grievance Committee. He was the inaugural recipient of the USTA Volunteer Exceptional Service Award in 2016. In the USTA Northern Sectional Association, Baill has served as board member, Vice President, President, and Delegate. He also served as the first general counsel for USTA Northern. Baill is a partner at the Yost & Baill law firm in Minneapolis, where he has practiced for the last 40 years. He is currently the Past President of the Hennepin County Bar Association Board of Directors. He is known as one of the leading authorities on insurance subrogation. He was designated lead subrogation counsel on the I-35W Bridge Collapse case by the District Court in Minnesota and has been involved in several other well-known national lawsuits involving disasters. He also is certified as a trained mediator and arbitrator. Baill has a long history of involvement on not-for-profit boards. He has served as president of four separate boards of directors and was the founder of the National Association of Subrogation Professionals, an international trade association with more than 3,000 members.
Violet Clark of the USTA Midwest section has been elected to serve as a Director at Large on the USTA Board of Directors. Clark has served on the USTA Board of Directors for two terms and has volunteered with USTA National on several committees including the Collegiate Committee, Junior Competition Committee, 10 and Under Tennis Committee, Community Tennis Association Committee, and Strategic and Creative Planning Committee. She served with the USTA Midwest Sectional Association from 2007 until the present, including as Sectional Association President. During that time, she served on many committees of USTA Midwest. Since 2007, Clark has served on the Board of the USTA Midwest Tennis and Education Foundation, including as Vice President. Clark served on the Chicago District Tennis Association Board from 1997 until 2001 and was its first African American President. Clark also served on the Chicago Tennis Patron's Board, including as its President from 2002 until 2012. She was inducted into the CDTA Hall of Fame in 2018. Clark graduated with a B.A. from Brown University and a J.D. from Cornell Law School. She is currently Of Counsel at Laner Muchin, Ltd., representing management in employment law and labor relations matters before the EEOC, the Illinois Human Rights Commission, state, and federal courts; wage and hour matters before the Illinois and United States Departments of Labor; affirmative action matters; as well as collective bargaining negotiations.
Bobby Sharma of the USTA Eastern section has been elected to serve his first two-year term as Director at Large on the USTA Board of Directors. Sharma is a private equity investor, and a sports, media, and entertainment industry leader, with a global track record of accomplishment across finance, law, strategy, management, and operations. He is currently Chairman of Blue Devil Holdings, and Special Adviser to the renowned Sports & Entertainment Group at the law firm Foley & Lardner LLP. Sharma was previously a Partner at private equity firm GACP Sports, where he served as Vice Chairman & Chief Executive Officer of portfolio company Soccerex, the world's largest organizer of European football industry conferences. Prior to that, he was Co-Founder & Managing Partner of esports industry-leading advisory firm Electronic Sports Group, and Senior Vice President, Global Head of Basketball & Strategic Initiatives at IMG, where Sharma led the growth of a range of businesses worldwide, including the management of global sports media rights, and the creation, development, and oversight of basketball, soccer, and cricket properties – from grassroots programs and academies, to national teams and professional leagues – with a focus on major emerging markets. Prior to that, Sharma was the Vice President & General Counsel of the NBA Development League for nearly a decade, helping create and operate the National Basketball Association's first minor league. He also led the creation of the NBA's first international league consulting business. Sharma also previously practiced law at Cravath, Swaine & Moore LLP, and served on the presidential campaign staff of the former U.S. Senator and Basketball Hall of Famer Bill Bradley. He is a graduate of Duke University, Duke Law School, and the Harvard Business School executive program on the Business of Entertainment, Media & Sports. Sharma was named one of the "25 Most Influential South Asian Executives in the Media & Entertainment Industry" by Korn Ferry in 2009, one of the "Outstanding 50 Asian Americans in Business" by the Asian American Business Development Center in June 2014, and a "Sports & Entertainment Industry Power Player" by Sports Business Journal in January 2021.
In addition, attorney Michael J. McNulty III of the USTA Southern section will serve as Immediate Past President on the USTA Board of Directors. McNulty is currently completing his two-year term as President, and fourth consecutive two-year term on the USTA Board of Directors. He also is serving his second consecutive term on the Strategic and Creative Planning Committee, where he currently serves as Chair. He serves as Board Liaison to the Adult Tennis Leadership Council and is also a member of the Budget Committee, International Tennis Committee, and the ITF Constitution Committee. He served two consecutive terms on the Nominating Committee and the Constitution and Rules Committee, where he served as Vice Chair. McNulty has a long history of volunteerism at the Section and District levels. He served as President, First Vice President, Vice President, and member of the Board of Directors of the USTA Southern, and as USTA Southern's Delegate to the USTA. He served three consecutive terms as Chair of the Constitution and Rules Committee, Chair of the Nominating Committee and Board Liaison to multiple committees. He is former Tournament Director of the BB&T Atlanta Open. He is a recipient of the USTA Southern Jacobs Bowl, the highest volunteer service award given by USTA Southern. He is a member of the USTA Southern Tennis Hall of Fame. McNulty was a longtime USTA Louisiana volunteer where he served as President. He is a member of the Louisiana Tennis Hall of Fame and recipient of the President's Award. McNulty was a partner with the law firm of Plauche Smith & Nieset, LLC, and has recently taken Of Counsel status.