Heshka Bounces into Trampoline Law; Becomes Industry Expert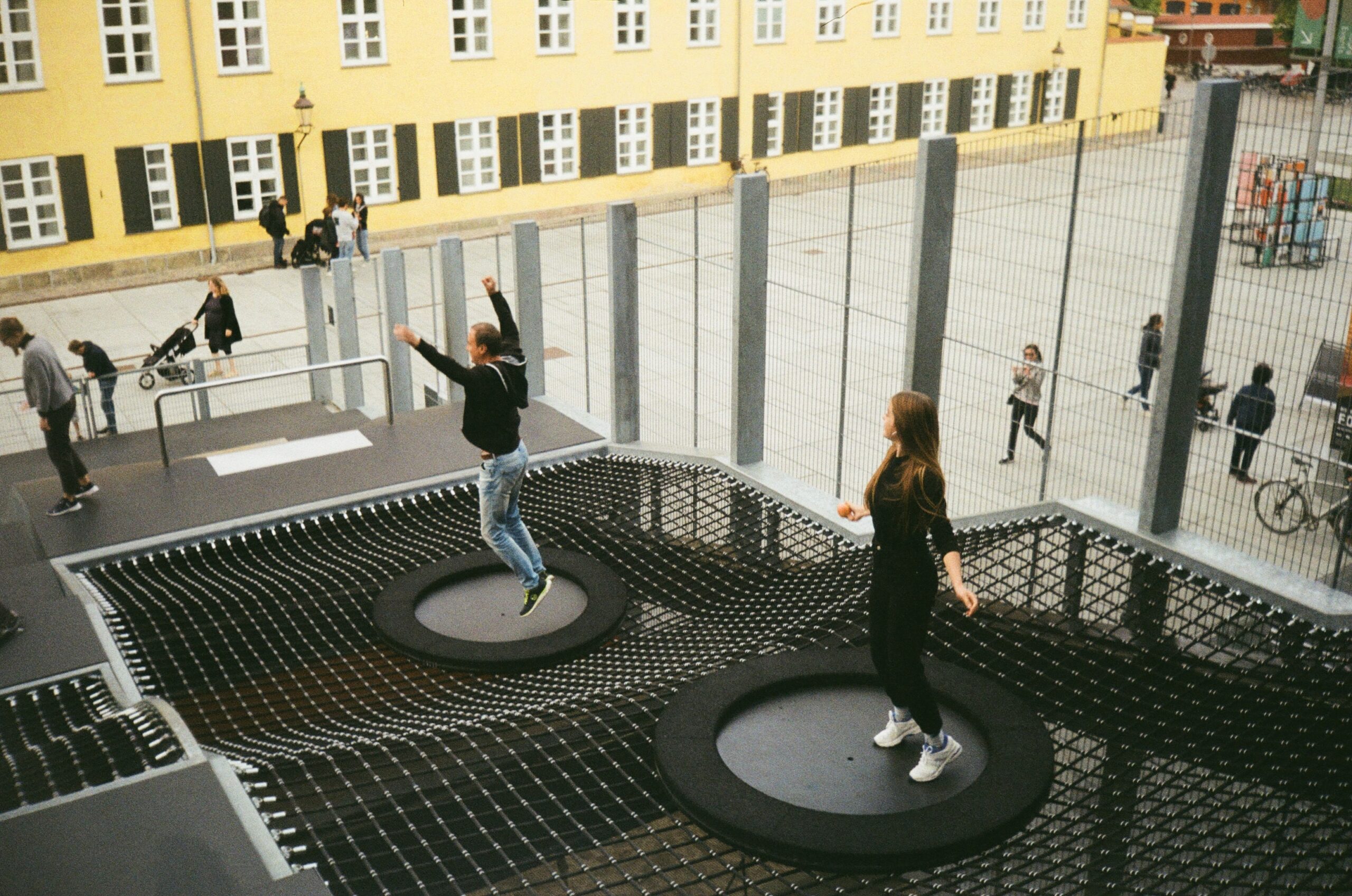 Jon Heshka, a professor specializing in liability avoidance and risk management in adventure sport at Thompson Rivers University in Canada, watched from afar as indoor trampoline parks became a phenomenon in the United States.
By the time the industry was expanding north into Canada, Heshka was doing work in the field in the U.S., visiting the parks and exploring how the law applies.
Heshka has an eclectic background. He has five degrees, played semi-pro volleyball in Brazil, researched wolves in Banff, climbed in the Himalayas, and worked with the Denali Mountain Rescue Team in Alaska, with Petzl in the US, the Ministry of Attorney General in British Columbia, and has been at the university for 20 years.
But it was his experience in trampoline that piqued our interest, and led to the following interview.
Question: What was your introduction to trampoline law?
Answer: I can't say I was ever formally 'introduced' to trampoline law. It kind of happened by accident. I'm a professor who's areas of expertise are in extreme sports and adventure law, and I do some consulting work – when it's interesting – on the side. While I was finishing my five-year term as Associate Dean of Law in 2017, I was approached by a business that owns a series of trampoline parks to assist with liability avoidance and risk management. I've never looked back.
Q: How have you developed your expertise in this area?
A: There are similarities between trampoline park lawsuits and adventure lawsuits both in making and defending the claim. In working with this particular trampoline park, we developed robust risk management systems that, in the end, withstood every claim made after incidents. I've contributed to the drafting of ASTM F-2970-20 (Standard Practice for Design, Manufacture, Installation, Operation, Maintenance, Inspection and Major Modification of Trampoline Courts). The industry has recognized my expertise to the extent that I've spoken four times at the International Adventure & Trampoline Parks Association Conference about risk communication and reducing liability exposure, and a systems-based approach to risk management. Further, I've presented about trampoline parks at the Sports & Recreation Law Association Conference and the 10th International Conference on Sport & Society.
Q: Do you work on the plaintiff side, or defense side, and why?
A: I don't pick sides. There are operators that do a great job. But there are also some operators that are shady, suspect and unsafe. I won't work for the latter kind of business. Incidents and injuries can occur at both kinds of businesses though. I can help legal counsel with strategy and do expert witness work. I know the law, the standard of care to be expected, and where trampoline parks can be vulnerable.
Q: What are some of the trends you are seeing in the space?
A: The trampoline park industry has gone through its boom phase with parks popping up all over the place and is now in the process of consolidating. While the industry isn't the 'Wild Wild West' it once was, it's still in the process of figuring itself out. There are varying degrees of regulation at the state and provincial level, membership in the association is voluntary, and the 'standard' – ASTM F-2970-20 – is actually a guideline that trampoline parks can conform to or ignore. Areas of concern continue to be a failure to warn through forms, signage and ads, failure to supervise, and a failure to enforce rules.
Q: What are the best ways for an attorney to work with you as an expert?
A: The easiest way would be by e-mail at either jheshka@tru.ca or theheshhh@gmail.com or by phone at (778) 220-2213.