NCAA Seeking Director of Legal Affairs/Senior Counsel for Health & Safety and Compliance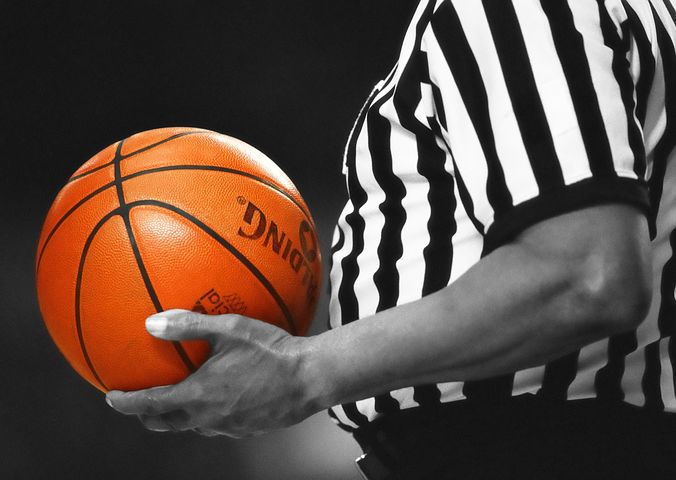 Scott Bearby, General Counsel of the NCAA, is seeking senior counsel for the association, The job description follows:
Job Function: The director of OLA will provide counseling to various national office and membership client groups. The position assists in the overall service offerings on all subject matters as a member of the NCAA national office legal team and provides coverage for multiple specific legal areas, including health & safety, academics, and compliance. This is a high-visibility position for a mid to senior level attorney who is tasked with supporting key association governance, compliance and student-centric matters. The role requires excellent decision-making and counseling sophistication and on-site attendance. This role reports to the deputy general counsel.
Job Responsibilities
Assist with legal risk management related to the work of the NCAA's sports science institute and in areas of student-athlete well-being.
Assist with the legal risk management of NCAA scientific, medical, academic and litigation data research and the compilation, analysis, dissemination, use and protection of the same.
Assist with the legal risk management associated with various student-athlete and membership disclosures/attestations and related policies.
Provide legal guidance and facilitation for the development, interpretation and implementation of various internal and external policy compliance matters.
Provide legal guidance to key governance DI stakeholder committees such as the NCAA Committee on Competitive Safeguards and Medical Aspects (CSMAS) and the Strategic Vision and Planning Committee (SVPC), as well as to DIII and its various committees, and other association-wide governance groups.
Provide legal guidance for various regulatory and privacy matters.
Provide legal guidance in the areas of higher-ed student-athlete academics, Title IX regulation and inclusion.
Provide legal guidance for various contractual and procurement matters.
Assist with contract drafting, interpretation and related advice for all matters listed above and others as assigned.
Other duties as assigned and as consistent with emerging/changing OLA needs and priorities.
Job Requirements
JD degree and current bar admissions in any state required; ability to obtain in-house licensure in Indiana.
Minimum of 8 years' experience as medical or scientific in-house counsel, or within a corporate law firm practice group handling medical, tort or products liability litigation, OR a combination of the same.
Subject-matter expertise of legal risk issues raised within the realm of medical or scientific research, data analytics, contracting, publishing, or best practice implementation.
Significant knowledge or understanding of policy implementation and compliance.
Knowledge or understanding of legal issues related to data collection, use, analytics and distribution.
Sports industry in-house experience, knowledge/understanding of the NCAA governance structure, and/or antitrust fundamentals a plus.
Understanding of higher-ed student-athlete academics, Title IX regulation and inclusion laws/efforts a plus.
A firm foundation built on understanding the broad depth and scope of issues raised as a in-house or a corporate generalist to include all familiarity with all legal areas from litigation management to internal operations to contracts.
Emotional "EQ" to navigate and balance sensitive, high-priority business needs with the obligation to manage legal risks.
Professional presence and sophistication to work with, counsel and inform all levels of NCAA governance, including senior management and governance leadership.
Estimated Travel Required <10%
This position will be based out of the national office in Indianapolis, Indiana. Current work environment is hybrid; 3 days in the office and 2 days are remote.
All national office staff are required to be fully vaccinated against COVID-19 as a condition of employment. As a new hire, you will be required to be fully vaccinated within 8 weeks from acceptance of offer and you will be required to show proof of that vaccination.
Key Competencies (Core Values)
LEADERSHIP | We actively listen and continually strive to provide vital solutions, counsel and advocacy for student-athletes and intercollegiate athletics.
INCLUSION | We seek and incorporate different perspectives and experiences to drive innovation and impact.
COMMUNICATION | We commit to an environment of openness to build trust and make timely decisions.
COLLABORATION | We work together, based on mutual respect, to lead and serve our stakeholders.
ACCOUNTABILITY | We take ownership for our actions and results to add value every day.
Equal Opportunity Employer/Protected Veterans/Individuals with Disabilities
The contractor will not discharge or in any other manner discriminate against employees or applicants because they have inquired about, discussed, or disclosed their own pay or the pay of another employee or applicant. However, employees who have access to the compensation information of other employees or applicants as a part of their essential job functions cannot disclose the pay of other employees or applicants to individuals who do not otherwise have access to compensation information, unless the disclosure is (a) in response to a formal complaint or charge, (b) in furtherance of an investigation, proceeding, hearing, or action, including an investigation conducted by the employer, or (c) consistent with the contractor's legal duty to furnish information. 41 CFR 60-1.35(c)
Desired Skills and Experience
Experience
8 year(s): Experience as medical or scientific in-house counsel, or within a corporate law firm practice group handling medical, tort or products liability litigation, OR a combination of the same.
Education
Juris Doctorate or better.
To apply, visit here.