Second Circuit Upholds Decision that Interscholastic Basketball Officials Are Not Statutory Employees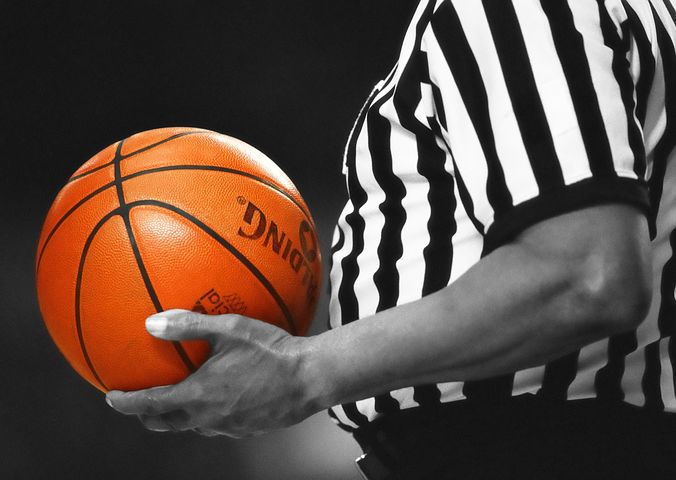 (From the pages of Sports Litigation Alert)
By William J. Robers, of Sparks Willson, P.C.
The 2nd Circuit Court of Appeals is the latest court to decide that interscholastic basketball officials are not "employees" of either the assigning organization or the schools.  Girard v. International Association of Approved Basketball Officials, Inc. et al., 20-981-cv (2d Cir. Jan. 22, 2021).
Ginger Girard, a middle and high school basketball official in Connecticut sued the International Association of Approved Basketball Officials, Inc. ("IAABO") and Central Connecticut Board No. 6, alleging gender discrimination in assignments, and retaliation for complaining about the alleged discrimination, both in violation of 42 U.S.C. § 2000e-2 ("Title VII")
The 2nd Circuit affirmed the District Court's dismissal of the complaint pursuant to Federal Rule of Civil Procedure 12(b)(6) for failure to state a claim.  Title VII requires the existence of an employer-employee relationship, including an element of control.  In Community for Creative Non-Violence v. Reid, 490 U.S. 30 (1989), the Supreme Court identified thirteen non-exhaustive factors to assist courts in determining whether an employer-employee relationship exists, including without limitation, the right to control the manner and means of the services provided, the location of the work, the duration of the relationship between the parties, whether the hiring party has the right to assign additional projects to the hired party, the method of payment, and the provision of employee benefits.
In dismissing the complaint, the court found that the plaintiff had admitted that the defendants do not pay her for officiating and do not provide any type of employment benefits.  Rather, the defendants assign officials to games, and the schools pay the officials directly.  As a result, the defendants could not be "employers" as a matter of law.
In the alternative, Girard alleged that the defendants were "employment agencies," which are also barred by Title VII from discriminatory practices and retaliation.  The court found that the definition of an "employment agency" requires a person who "procures employees for an employer."  Although the schools do pay the referees, Girard had not plausibly alleged that she was an employee of the schools.  The schools did not exercise meaningful control over Girard, and Girard officiated for a number of different schools, none of which provided any employment benefits other than pay for the games officiated.
The 2nd Circuit has therefore provided further support that interscholastic officials are independent contractors, provided they are paid by the schools, and are not subject to significant control of the schools or the assigning organization.
William L Robers is a shareholder at Sparks Willson, P.C. in Colorado Springs, Colorado, and is chair of the firm's Sports and Entertainment Law Practice Group.  In addition, Mr. Robers is an adjunct professor of sports law at University of Colorado – Colorado Springs, and an NCAA Division I football Official.