Alicia Jessop Named Pepperdine University's Faculty Athletics Representative to the NCAA
Alicia Jessop, associate professor of sport administration at Seaver College, has been named faculty athletics representative at Pepperdine University. Appointed by president Jim Gash (JD '93), Jessop began serving in this role on August 1, 2021.
As the faculty athletics representative, Jessop will serve as a liaison between University leadership, faculty, Pepperdine University Athletics, and the NCAA to ensure the academic integrity of the University and its student-athletes while advocating for and promoting the well-being of student-athletes to ensure they can fully engage with their educational endeavors. She will also continue her full-time professorship, teaching courses on sport law, marketing, sponsorship, and sales.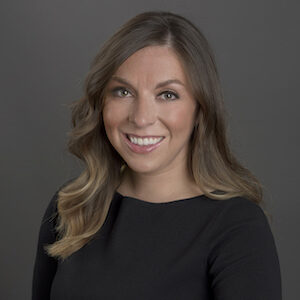 "I truly believe in the power of education, and athletic scholarships present pathways to education for many great students," says Jessop. "My hope is that alongside Pepperdine University Athletics I can continue to ensure the excellent educational experiences that our student-athletes access."
Jessop's long-term goal "is to ensure that all Pepperdine student-athletes will graduate from the University with a plan for continued success following the end of their athletic careers." She also "plans to continue advocating for the health, safety, and wellbeing of student-athletes, and will embrace opportunities to engage with various stakeholders within the Pepperdine community to expand the reach and reputation of the University's athletics program.
"I have always been fascinated by sports, particularly by the stories of athletes and the battles they overcome to attain success. I view myself as a storyteller, and sports provide a ripe source of stories. At Pepperdine we are blessed to be surrounded by world-class athletes who daily commit to excellence and strive to achieve their best. I am inspired and intrigued by the strategies required to succeed in sports."
Jessop is a sports journalist and professor "focused on promoting athlete well-being and women's leadership in the sport and entertainment industries." A licensed attorney in California and Colorado, she currently serves on the leadership team of the Institute for Entertainment, Media, Sports and Culture at Pepperdine as the academic director for sport administration representing the Seaver College Communication Division.
In 2011 Jessop founded the widely read sport business website rulingsports.com and has also been an assistant professor at the University of Miami.
Jessop received a BS in economics from the Colorado School of Mines and became the second female student body president in the university's history. She graduated cum laude from the Chapman University School of Law, where she served as the senior symposium editor of the Chapman Law Review.