NIL: The Ball is in Your Court – What Are You Going to Do With It?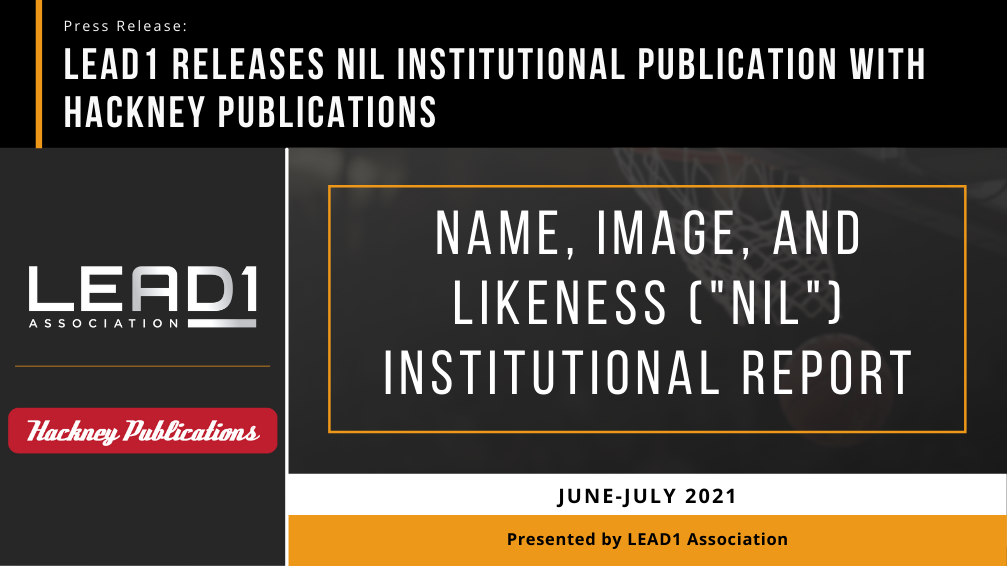 LEAD1 Virtual
Forum:

"NIL: The Ball is in Your Court – What Are You Going to Do With It?"

TUESDAY, JULY 6TH
2pm – 3pm ET
(11am – 12:00pm PT)

LEAD1, which represents the 131 athletic directors from the Football Bowl Subdivision (FBS) schools, will continue to host a number of virtual forums for ADs, coaches, administrators and other stakeholders to guide them how to navigate complex and uncharted new realities.

With institutions now expected to develop their own rules about student-athlete NIL activities within the parameters of the NCAA's Interim NIL policy, the ball has been thrown into the court of our member institutions. Under the NCAA's Interim policy, state NIL laws take precedence over NCAA rules. In states without NIL laws, each school is expected to make its own NIL policy subject to NCAA guardrails pertaining to pay for play, impermissible offers and inducements or extra benefits.

Institutions will need to create their own policies related to disclosure, conflicts with institutional agreements and values, as well as use of institutional marks or facilities. The issue of disclosure is particularly interesting given that non student-athletes are not required to disclose their NIL agreements, and states vary as to the timing, transparency, and threshold for disclosure. Please join us for this latest and important LEAD1 webinar titled, "NIL: The Ball is in Your Court – What Are You Going to Do With It" to help bring some clarity to some of these questions.

These sessions will be interactive to allow for productive dialogue. Please feel free to circulate amongst colleagues.

Important Note: LEAD1 does not take any responsibility for the content of this webinar as it is solely information provided by the named panelists.