Program Elimination Clauses in College Coaching Contracts
(Editor's Note: What follows is an excerpt from Sports Litigation Alert. It is one of more than a dozen article s that appear issue. The Alert publishes every two weeks and is available by subscription here.)
By Robert J. Romano, St. John's University, Division of Sports Management
During the 2019 football season, NCAA member institutions with a Division I football program paid out, collectively, more than $294 million in head coaches' salaries. Those same member institutions also collectively paid $318 million for their athletic program's assistant coaches.[1] Compensation for all head and assistant coaches at schools with a Division I basketball program totaled in excess of $205 million.[2] These same coaches also received millions of dollars in incentive bonuses for a wide array of achievements, including: team wins, championship appearances, game attendance, automobile stipend and compensation for summer recruitment camps.
A large number of these Division I football and basketball coaches are often the highest-profile figures on their respective college or university's campus, seeing as their multi-million-dollar salaries often outweigh those of the most esteemed professors and even a college or university's president. These high-dollar contracts provide the coach with long-term financial security in an atmosphere where job security for even other highly-paid university employees can be far less secure.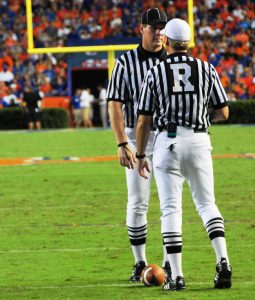 But what about non revenue-generating sports? Does a Division I gymnastics, wrestling, or lacrosse coach have the same financial security as their basketball and football colleagues? Typically, the answer is no. Coaches for non-revenue generating sports do earn a good salary, but not at the same level as football or basketball counterparts. For example, a Division I head women's gymnastics coach earns approximately $195,000 per year. A Division I wrestling head coach has an average salary of around $266,000.00.[3] These coaches are being paid significantly less while working the same 80-hour work weeks. And their responsibilities can include not only coaching, but recruiting, counseling, academic advising, fundraising, and whatever else the athletic director or president requires on behalf of the athletic department or university.
But since non-revenue sport coaches typically earn much less than their university's football and basketball coaches, are they left facing less job security? Apparently, the University of Minnesota doesn't feel that it needs to provide such a safety net. As a way of thanking its non-revenue sports coaches for all of their dedication, commitment, and hard work, both on and off the field, the Minnesota athletic department has begun to include a "program-elimination" clause in each contract of a non-revenue sports coach. This means that … (Consider subscribing here to see the full article)