HHPR Faculty Member Josh Lens Publishes Two Sport Law Articles in Top Journals
Josh Lens, a clinical assistant professor of recreation and sport management in the Department of Health, Human Performance and Recreation at the University of Arkansas, wrote an article recently about the ramifications of agents who represent college coaches and recruit student-athletes from the coaches' programs.
The Jeffrey S. Moorad Sports Law Journal published the article last spring.
The article, titled "When a College Coach's Agent Recruits the Coach's Players: Potential Legal and NCAA Ramifications," argues that the recruitment practice constitutes a conflict of interest when the player is a draft-eligible underclassman with remaining eligibility and should not be permitted.
Lens's article also notes that college coaches and their agents must recognize that a coach's involvement in an agent's player recruiting can result in NCAA violations.
"The recent FBI investigation into corruption in men's college basketball, while unfortunate, provides a prime example," his abstract notes. The article offers parameters that college coaches should put in place to mitigate the likelihood of NCAA rules violations.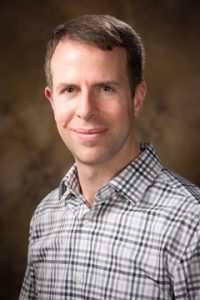 Another of Lens's articles — "Application of the UAAA, RUAAA, and State Athlete-Agent Laws to Corruption in Men's College Basketball and Revisions Necessitated by NCAA Rules Changes" — will be published this winter by the Marquette Sports Law Review. Lens presented the article at the inaugural academic paper session at the annual Sports Lawyers Association conference in May.
This article also touches on the federal investigation and subsequent criminal charges against men's college basketball assistant coaches, individuals associated with Adidas, and athlete advisors for their involvement in two illicit schemes taking advantage of elite men's basketball student-athletes.
The abstract notes that most states have laws prohibiting some of the defendants' activities, but despite their application, no state authorities used them to discipline the involved individuals. Lens's article describes the NCAA's swift response to the federal investigation, which included radically revising some of its longstanding rules regarding agents.
However, due to these changes, several state laws no longer align with NCAA rules, the article notes. Lens suggests specific revisions to state laws, which are largely based on the Uniform Athlete Agents Act and its revised version, to align them with these new NCAA rules.
Matt Ganio, department head of Health, Human Performance and Recreation, noted, "We are excited to have Josh as part of our faculty. His scholarship in top sport law journals is evidence of his expertise and passion for sport law. Further, the classes he teaches get students excited about the operational and management aspects of sports in the context of rules and regulations."
Lens earned his law degree from the University of Iowa College of Law and a bachelor's degree from the University of Northern Iowa. Prior to entering academia, Lens practiced law for five years in St. Louis before spending seven years on Baylor University's athletics compliance staff, where he oversaw the university's agent administration program. He lives in Fayetteville with his wife, law professor Jill Lens, daughters Hannah and Gretchen, and an infant son, Brandon.