Steven Pachman to Speak at the 2019 University of Michigan Sport Concussion Summit
Steven Pachman, a partner in Montgomery McCracken's Litigation Department and a member of the firm's Sports Injury practice group, is slated to speak at the University of Michigan's Sport Concussion Summit on Friday, May 31. The Summit's local, regional, and nationally renowned speakers come together to discuss some of the most pressing topics in Orthopaedics, Neurology, and Sports Medicine.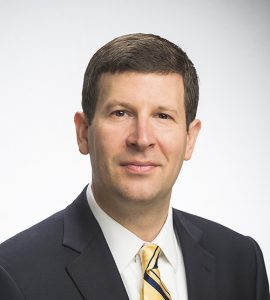 Pachman will be presenting "The Legal Aspects of Concussions" to clinicians, medical doctors, physician assistants, and athletic trainers, as well as coaches, researchers, and legislators. More information on the Summit can be found here: https://injurycenter.umich.edu/event/sport-concussion-summit-2019/
Pachman's practice concentrates on the defense of traumatic brain injury (TBI) cases, and representing individuals and school systems in catastrophic sports injury matters arising out of alleged premature return-to-play decisions and other negligence theories in the sports' context. His representations include a number of high-profile, nationally-publicized concussion and other TBI cases against NCAA member colleges and universities, high schools, and school personnel, including athletic trainers, coaches, physicians, and nurse practitioners. These cases involve catastrophically-injured football players and other athletes who allegedly sustained prior concussions and Second Impact Syndrome as well as players diagnosed with chronic traumatic encephalopathy (CTE) following a post-mortem autopsy of the brain. Pachman also regularly advises school officials and attorneys, risk managers, athletic departments and their staff, and health care professionals on institutional liability issues concerning sport-related concussions, Second Impact Syndrome, and other sport-related injuries.